DataCamp now offers two types of Projects: Guided Projects and Unguided Projects.

Unlike our Guided Projects, which include step-by-step tasks to solve real-world problems, Unguided Projects further challenge your data science skills with open-ended problems without the step-by-step tasks.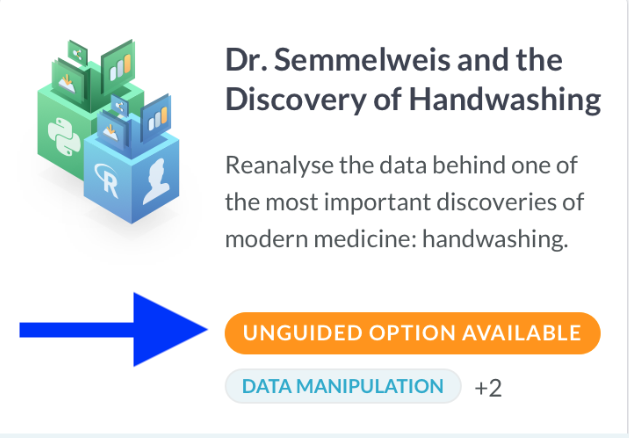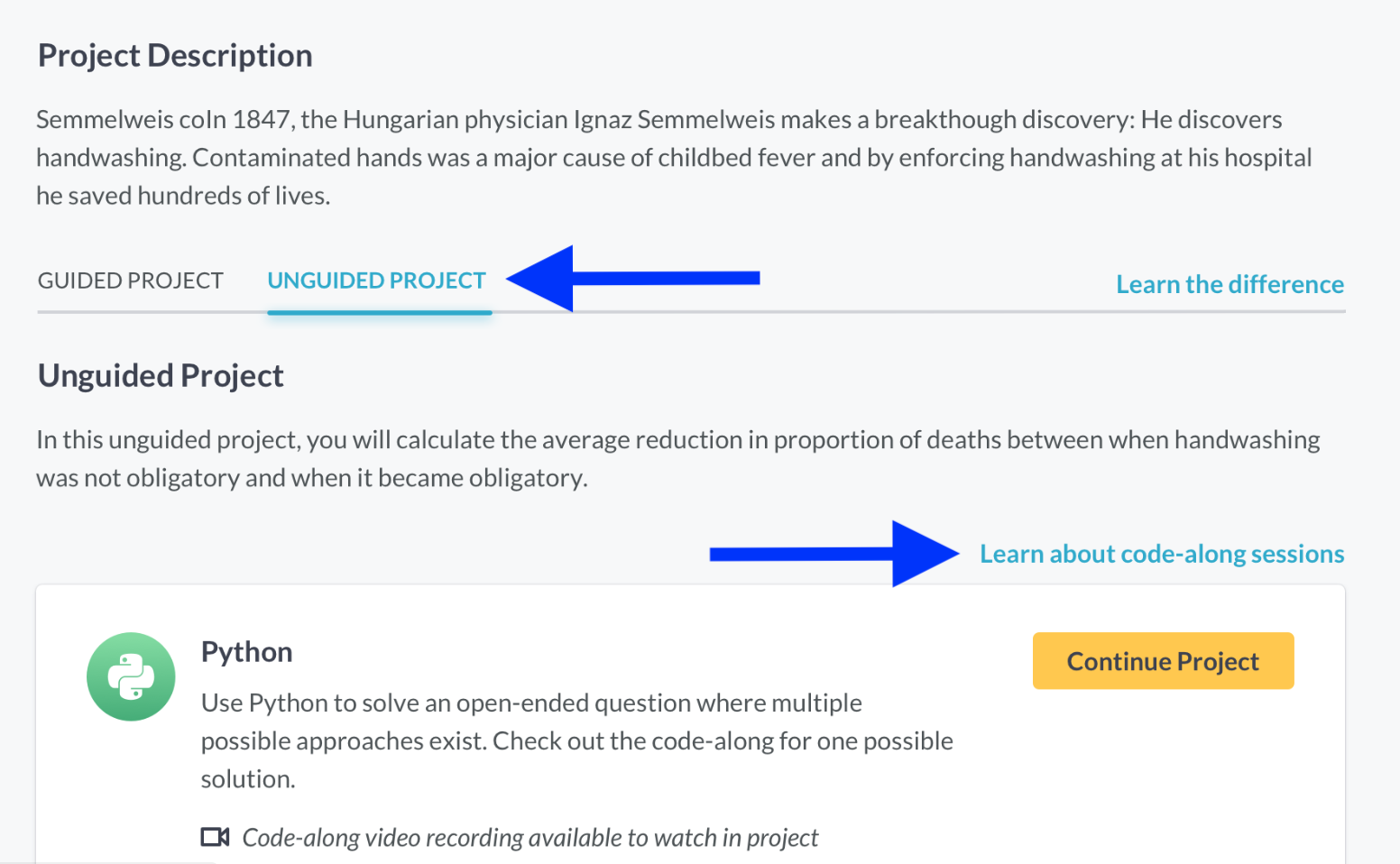 Working Through Unguided Projects
Although DataCamp's Unguided Projects offer fewer step-by-step tasks, you'll still have the option to select Hint or Show an Answer.
Additionally, some Unguided Projects include a code-along video. The following options are available:
Watch the code-along video (if applicable):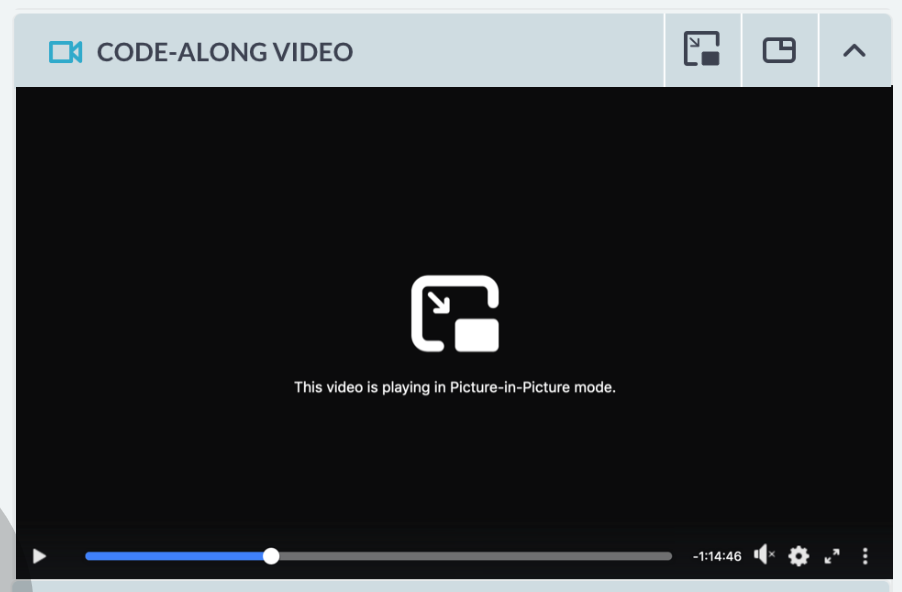 Select the option to get a Hint: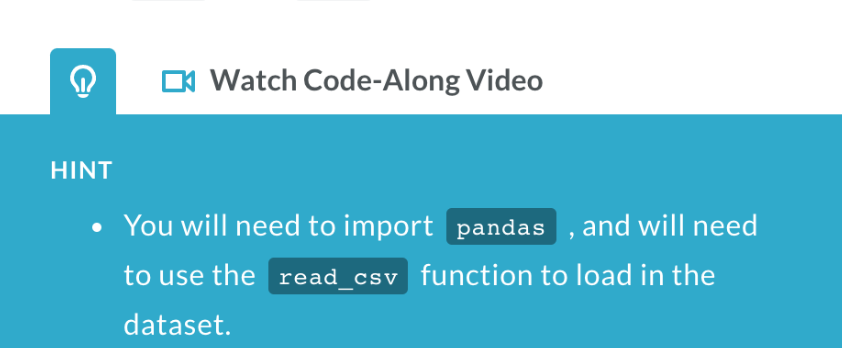 Select the option to Show an Answer:

Note: A hint will reduce your total XP earned, and Show an Answer will remove all earned XP for the Unguided Project.
Code-Along Sessions
Unguided Projects will also display whether a code-along session is scheduled in the near future for that specific project. Register and attend our code-along sessions to:
Follow along
Ask questions in real-time
Watch how our instructors solve the Project from scratch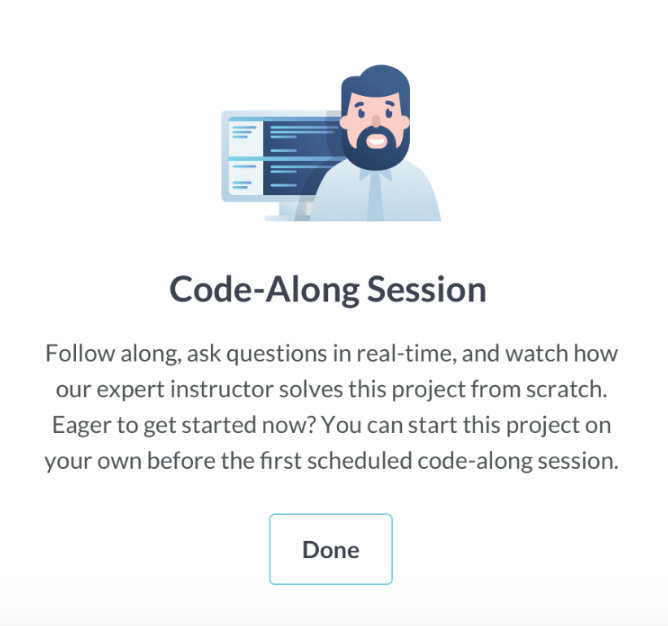 See also: