What is a team?
DataCamp's teams further organize members within your organization's DataCamp group. Group admins can create teams to segment departments, technologies, skill levels, geographic regions, or anything you'd like!
Getting Started
Creating a team
1. Within your DataCamp group, select Teams from the left panel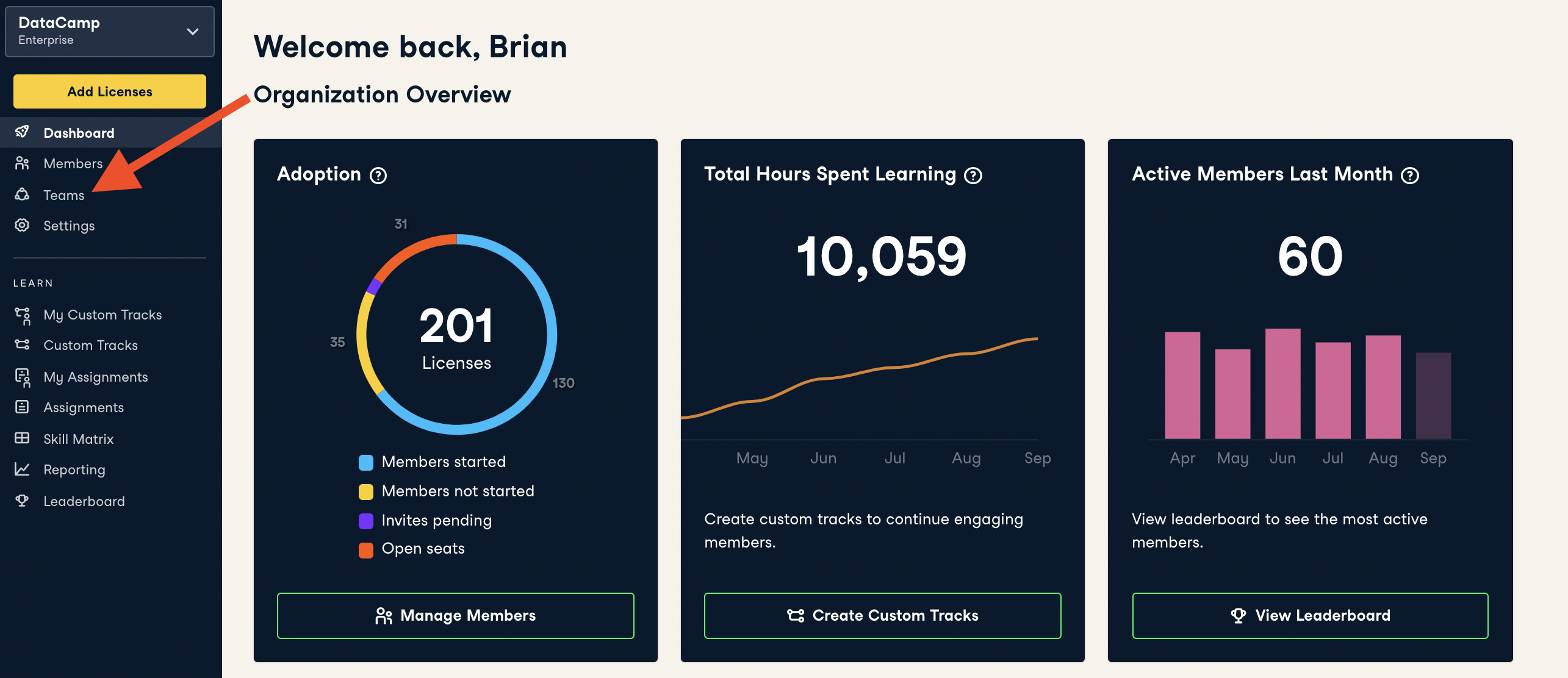 2. In the top-right corner of the Teams tab, select Create Team

3. Name the team, choose a color, and select Create Team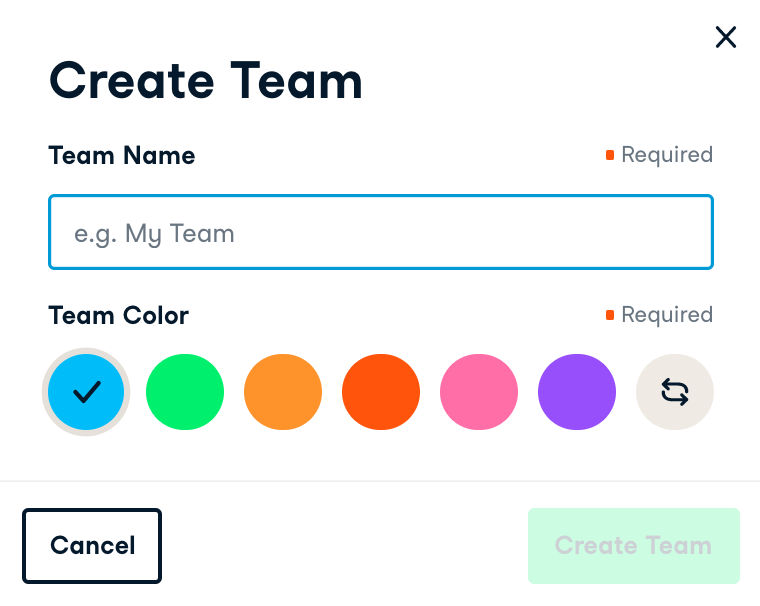 Adding Team Members
There are three ways to add a member to a team:
1. If they are not already enrolled in the group, you can include the team association when you invite them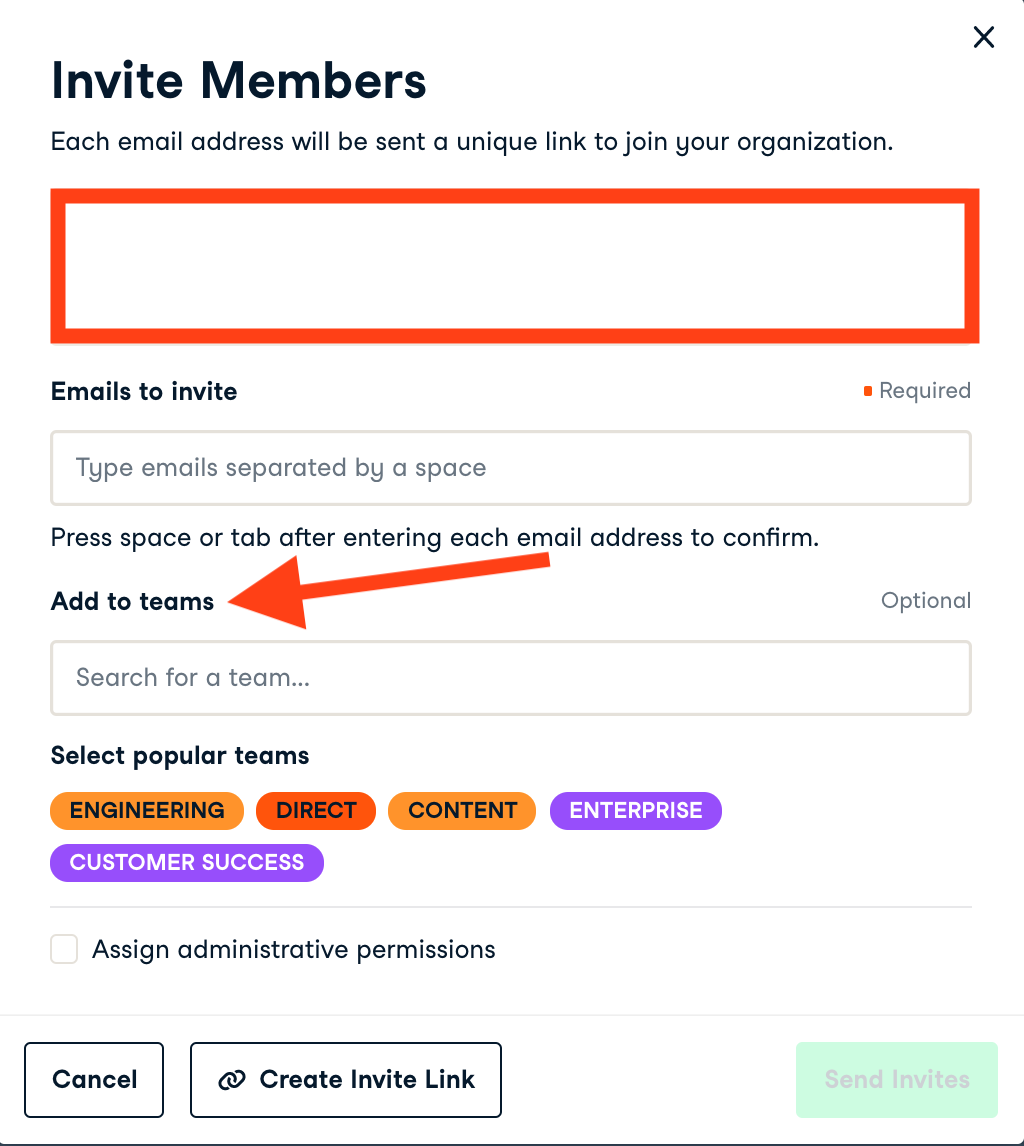 2. If they are already enrolled in the group, you can add a member to a team via the Members tab

3. Within a team's page, you can select Invite Members or Create Invite Link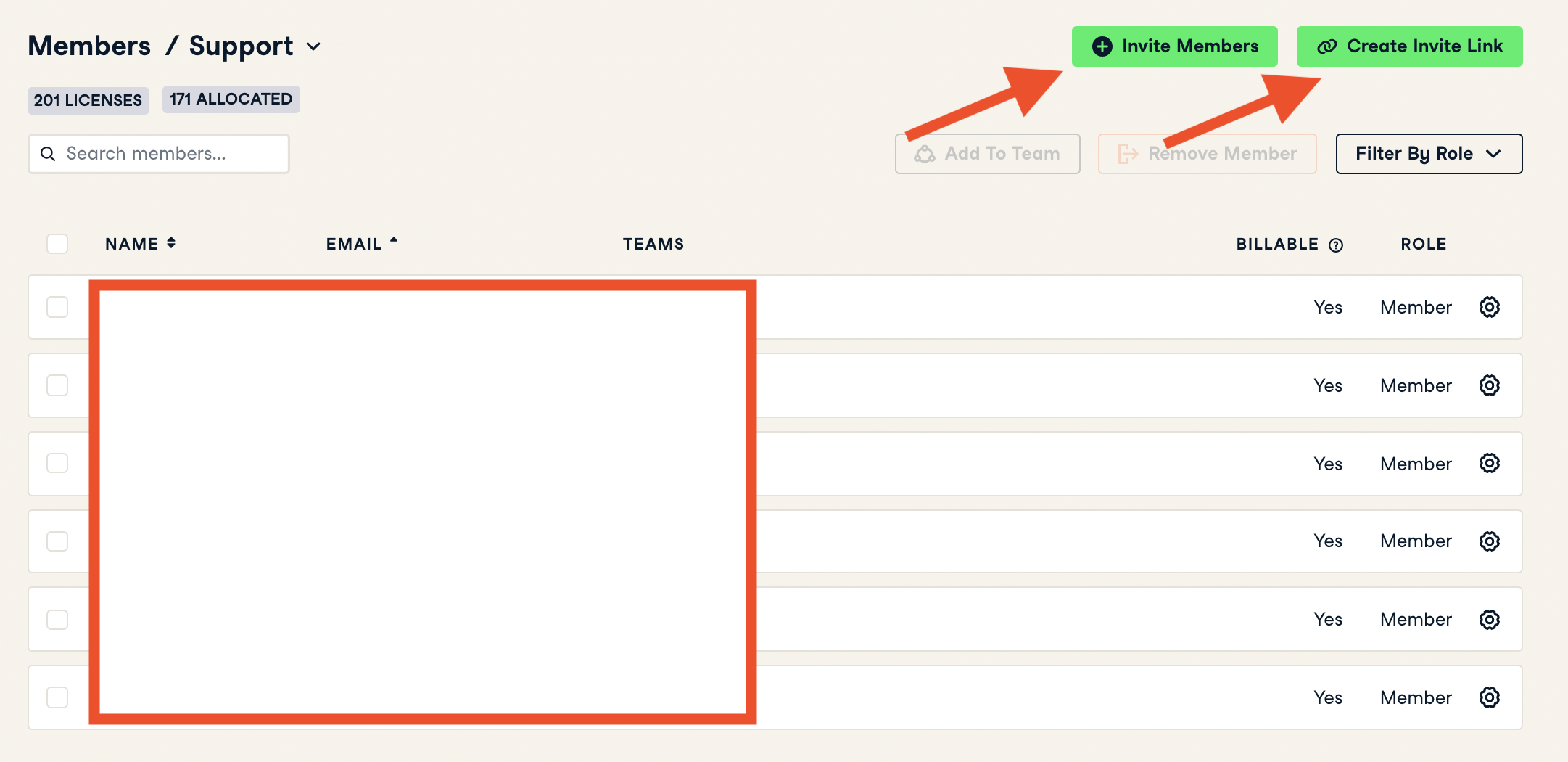 Using Teams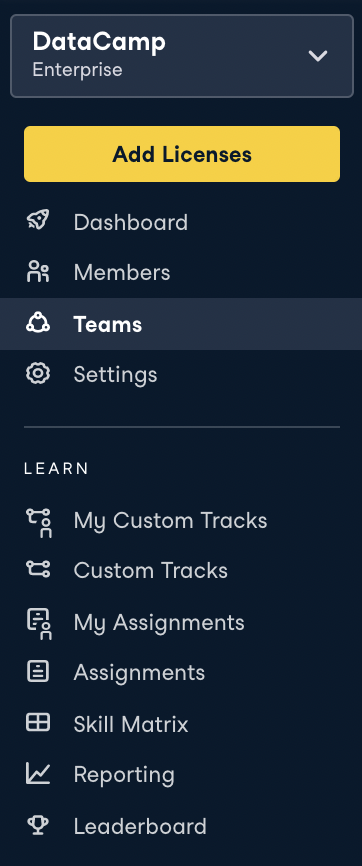 Assignments
After selecting Assignments in the left panel, you can toggle between teams and create assignments for the entire group, specific teams, or specific individuals.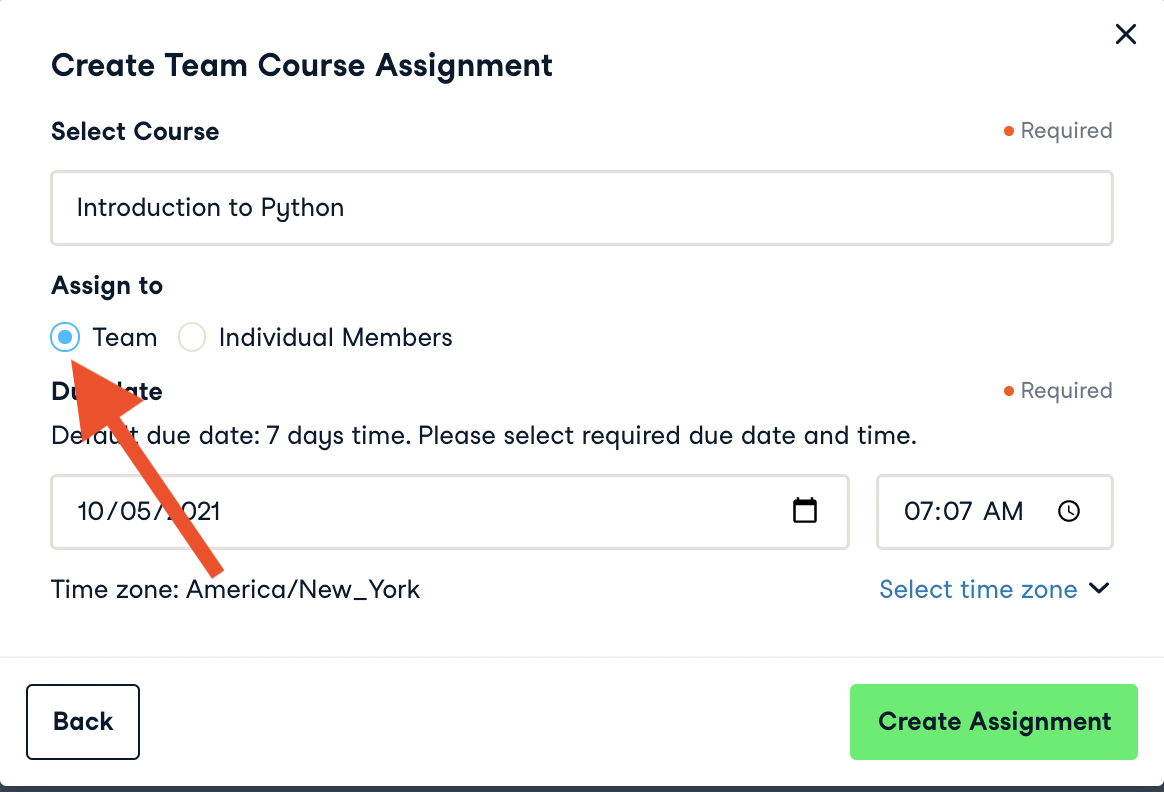 See article: Assignments Overview
Skill Matrix, Reporting, & Leaderboards
You can now toggle between teams to specify your Skill Matrix, reporting, and leaderboards.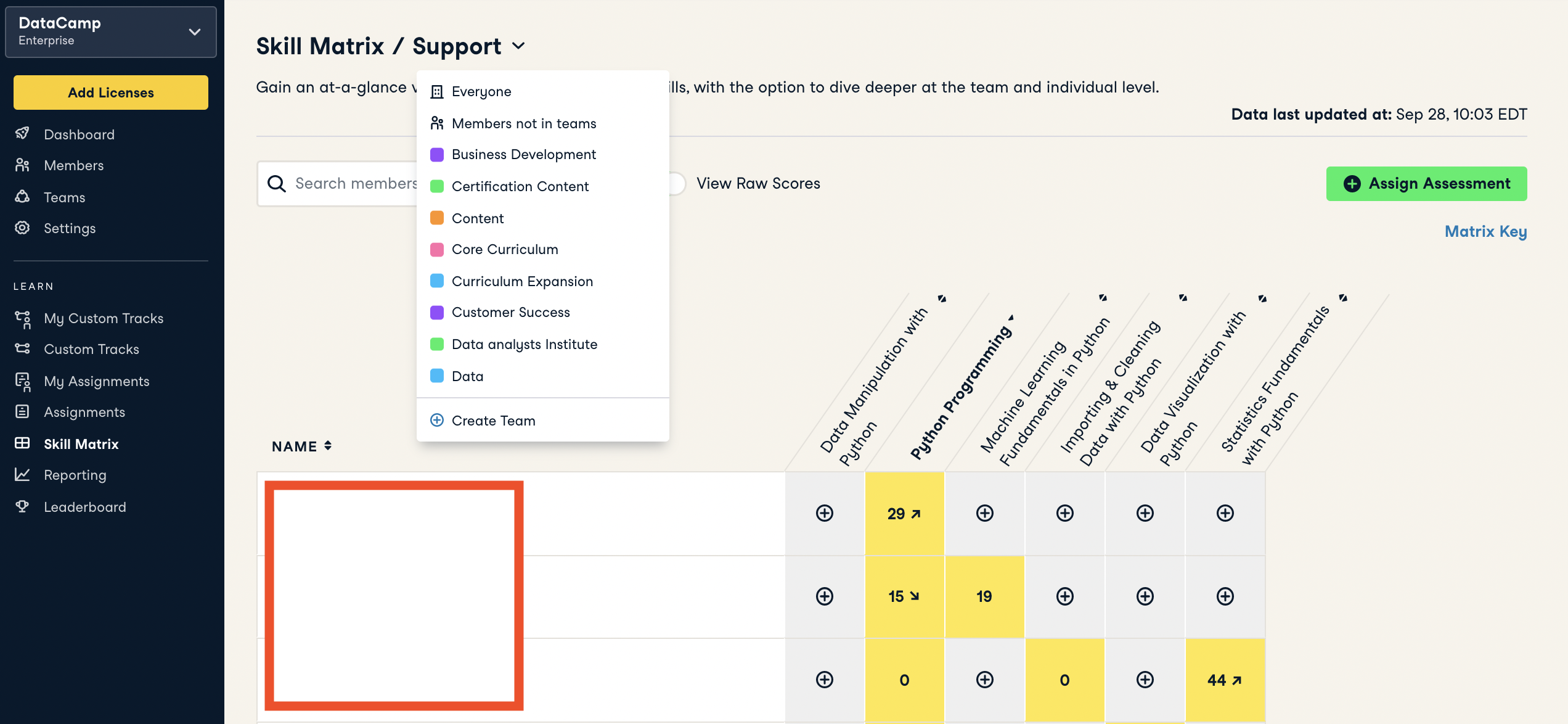 Editing and Deleting Teams
Removing Team Members
Members of a team can be removed from the team while remaining enrolled in your organization's group. They can be removed directly from the team's page.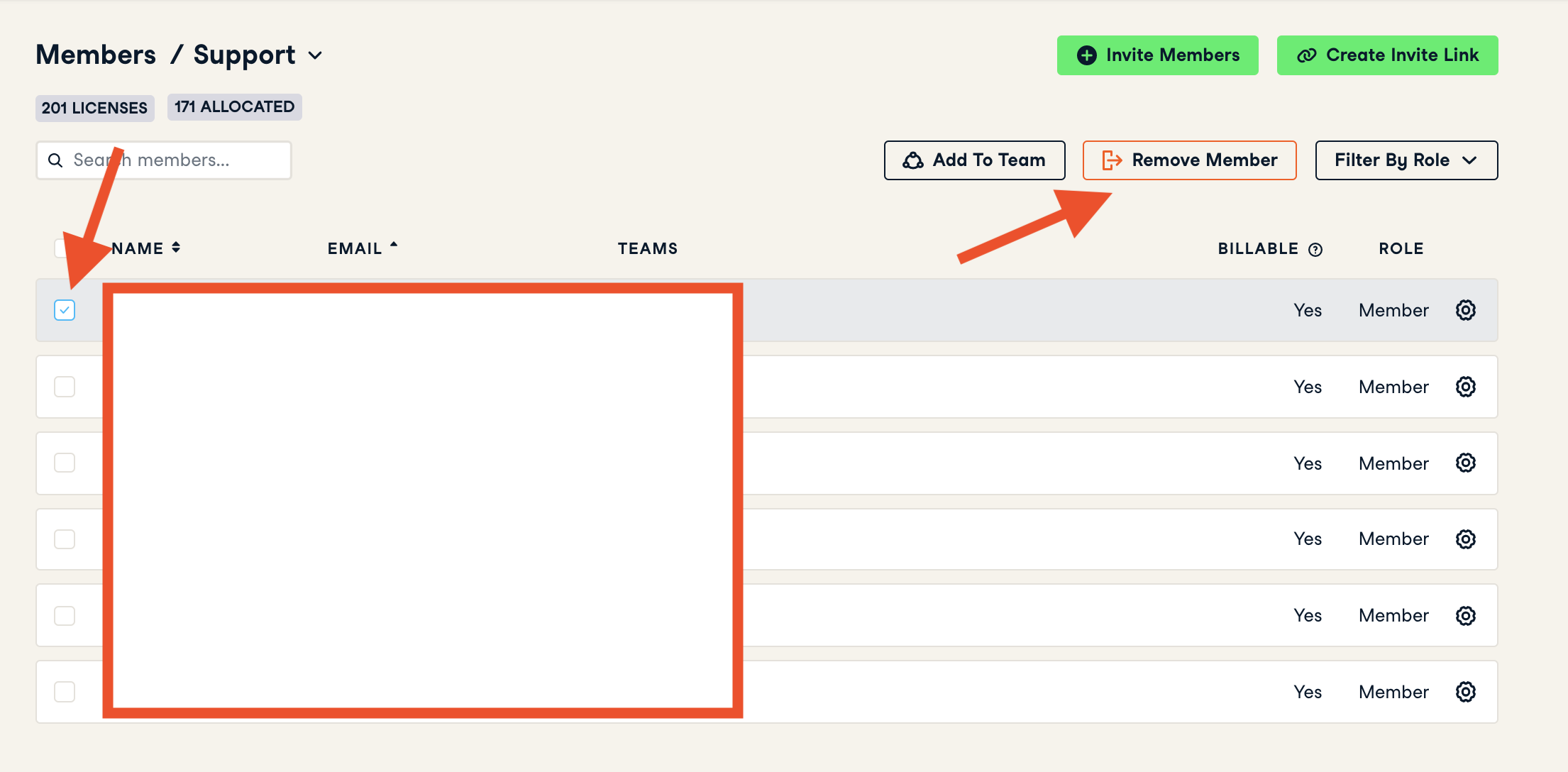 Deleting Teams
See article: For Business | Updating and Deleting Teams
Navigate to your organization's DataCamp group
Select the Teams tab in the left panel
Select the x icon to the right of the team that you want to delete
Confirm your decision by selecting Delete Team
Note: Deleted teams cannot be recovered, though changes to teams will not affect your group's enrollments.