The fastest way to figure out why your code is not being accepted by DataCamp is to view the Hint or Solution. You can access Take Hint and then Show Answer options directly under the Instructions.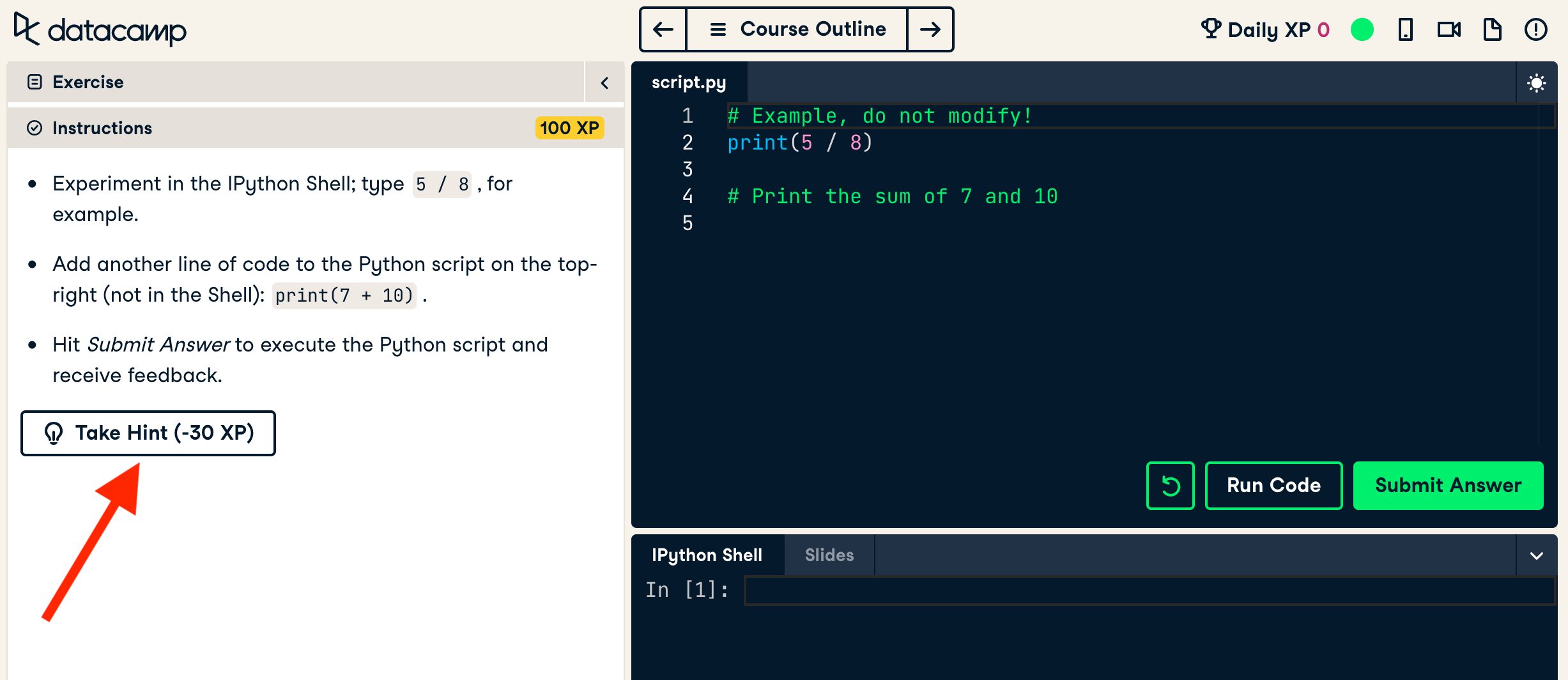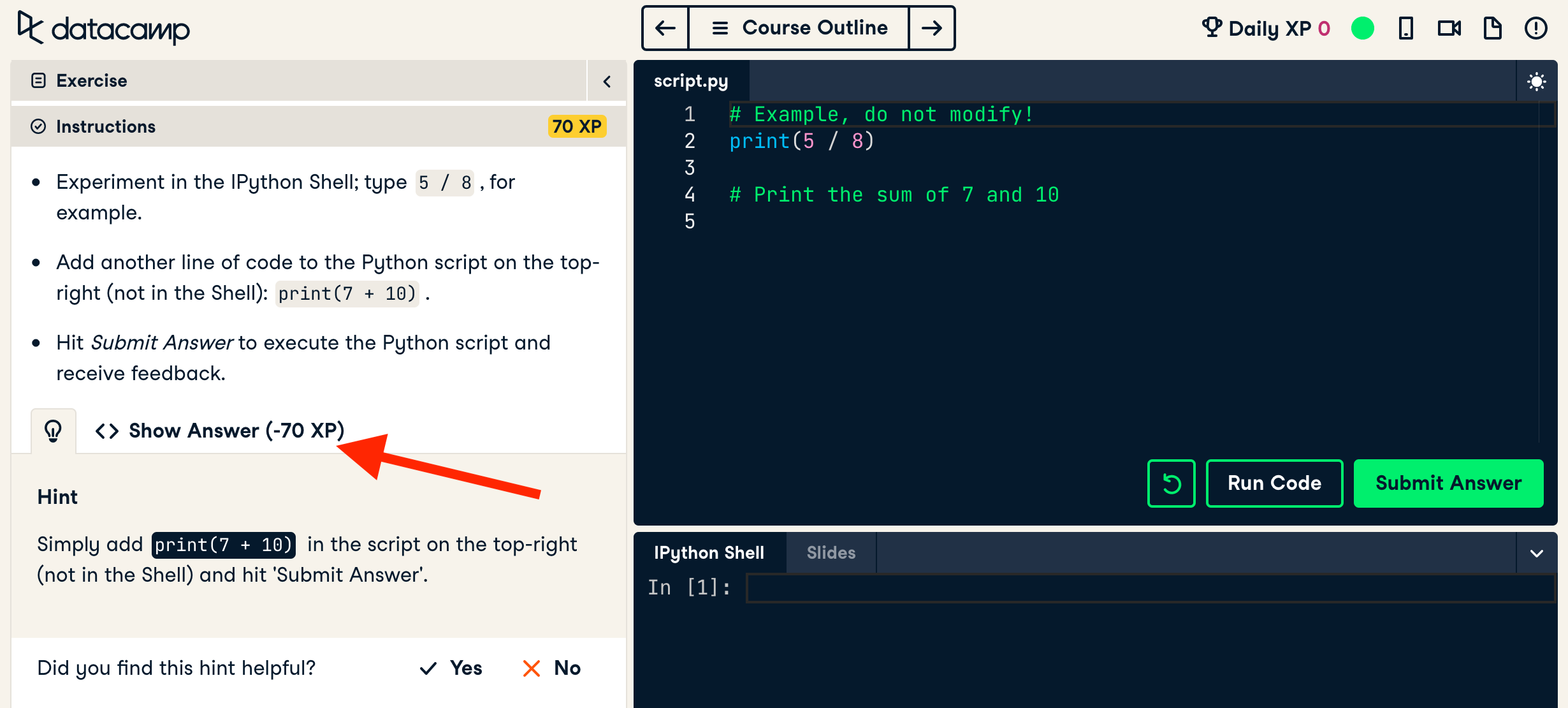 If that still doesn't do the trick, please feel free to reach out directly to the DataCamp Help Desk by submitting a ticket with a URL to the exercise and the code you've tried. We'll get back to you as soon as we can. Information on working with Support to find a solution for these issues can be found HERE.
If you simply have feedback on the exercise itself, or know for certain that your answer is correct, but being marked as incorrect, we encourage you to share that feedback directly with our course instructors and content quality team in order for them to make changes right away. More information on that process can be found here: Where To Add Feedback on DataCamp Courses.
See also: