How do I cancel my subscription?
To cancel your subscription:
On the top-right corner of DataCamp's landing page, click My Account > Account Settings
Click Subscriptions
Click Manage Subscription
If you do not want to pause your payment (for monthly plans), click Continue to Cancel
Canceling Your Mobile Subscription
Mobile Subscription plans and payments are managed by iOS and Android, respectively.
Note: While all iOS inquiries must be made through Apple, DataCamp can inquire about your Android subscription; we encourage you to contact DataCamp Support (atop this page) with your request and the Google Play order number: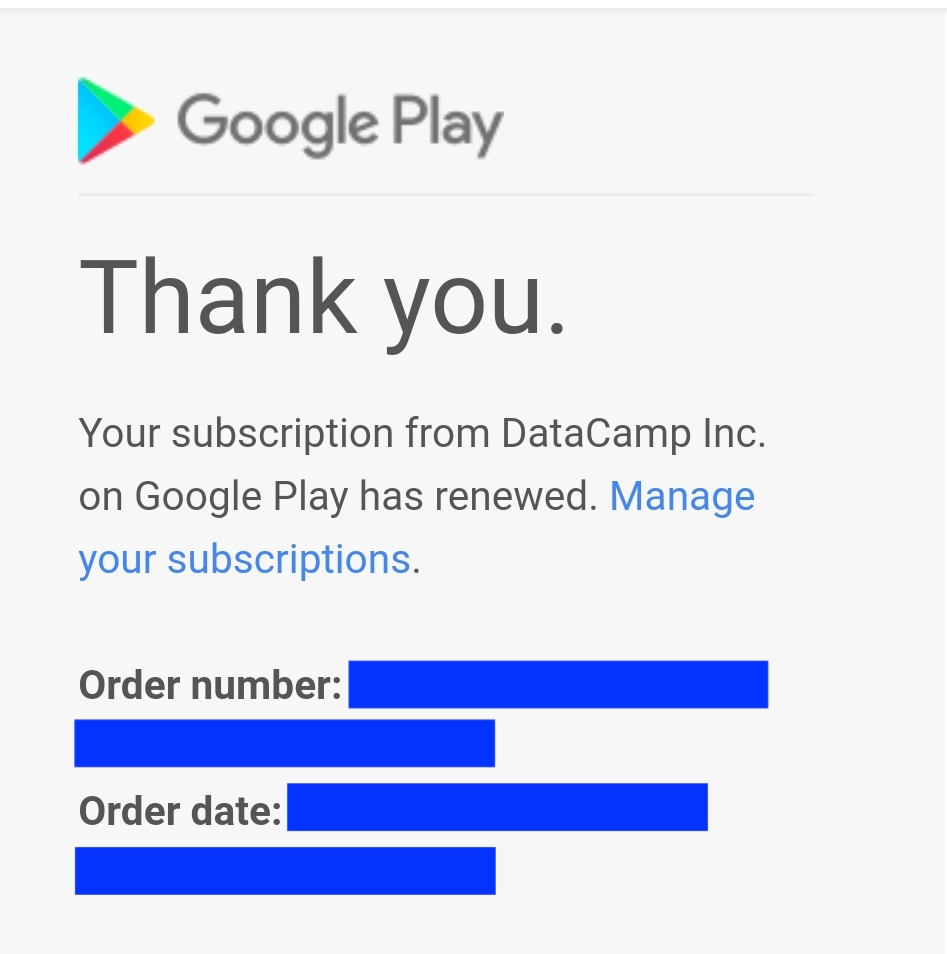 What happens when I cancel my subscription?
You can cancel your account at any time through your Account Settings. You will still have full access for the remaining subscription period. For example, if you purchased a yearly subscription in December but canceled it two weeks later, you will still have access until the following December.
Canceling will stop automatic billing. You will retain all course progress if you choose to resubscribe.
Monthly subscribers may see the option to 'Continue to Cancel'. This is the same as canceling.
Your course progress, XP, username, and password will remain active for your convenience. However, access to paid courses requires an active subscription, so any progress in paid courses will be on hold until you renew your DataCamp subscription.
Can I renew after canceling?
Yes! If you want to renew your subscription to access paid content, you can do so anytime by navigating to our subscription page: https://www.datacamp.com/pricing.