The Reserve Bank of India (RBI) will block payments that include recurring transactions. You can see their full explanation here.
According to section 2.7 of DataCamp's Terms of Use, DataCamp subscriptions will default to auto-renew, after which you can immediately cancel your plan and retain the remainder of your subscription. See article: How do I cancel my subscription?
In order to comply with the RBI, DataCamp has set up an e-mandate process when you purchase a subscription, during which you will be redirected to your bank to complete an Additional Factor Authentication (AFA).
Please note that the RBI will review your transaction after it is completed with DataCamp, so if the RBI declines the transaction, you may see a charge from DataCamp followed by a refund from your bank within 24 hours. A refund from your bank will deactivate your DataCamp subscription, and you will need to reach out to your bank to authorize a new transaction from DataCamp.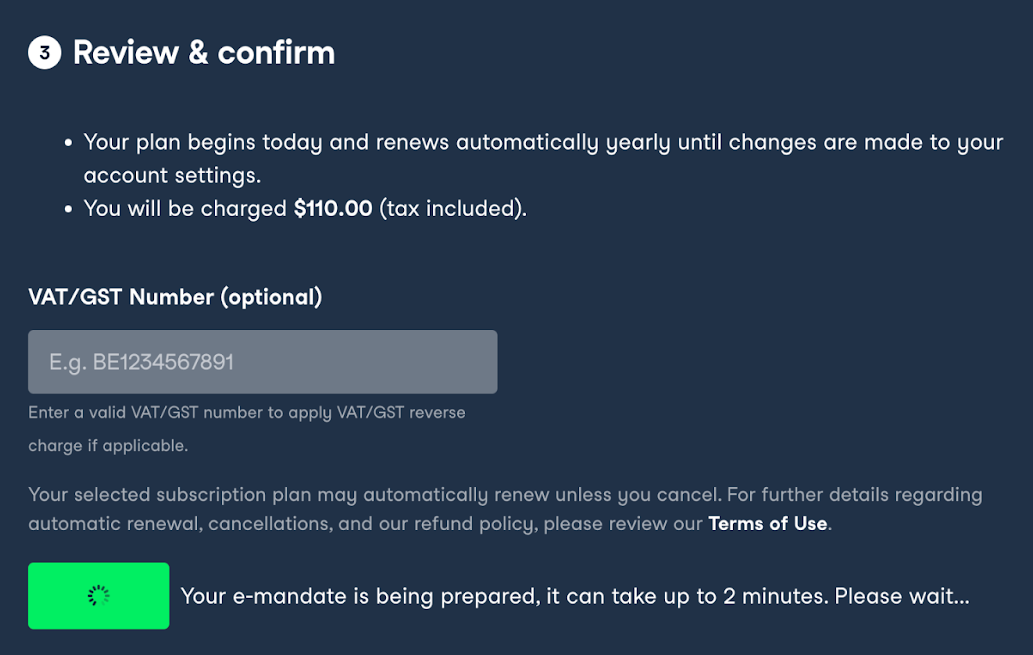 If you encounter issues processing a payment through DataCamp or the e-mandate, we recommend the following alternatives:
try a different payment method, especially a pre-paid card
contact your bank directly to pre-authorize your DataCamp transaction
If your renewing subscription ends because of too many declined payment attempts, DataCamp will still retain your progress, so you can renew at any time to resume your learning.
Once DataCamp updates its payment options, we will update this article.