DataCamp is growing, and we're excited to share our diverse learning opportunities. With the additions of Workspace, Certification, Competitions, and Recruit, we have simplified our pricing to make your decision-making easier so that you can focus on practicing data science.
Take a look at our pricing page for a full breakdown.
DataCamp's Products
See article: Navigating DataCamp: Learn, Workspace, Certification, & Groups
DataCamp's Subscriptions
See article: DataCamp Learn Subscription Plans: An Overview
DataCamp Learn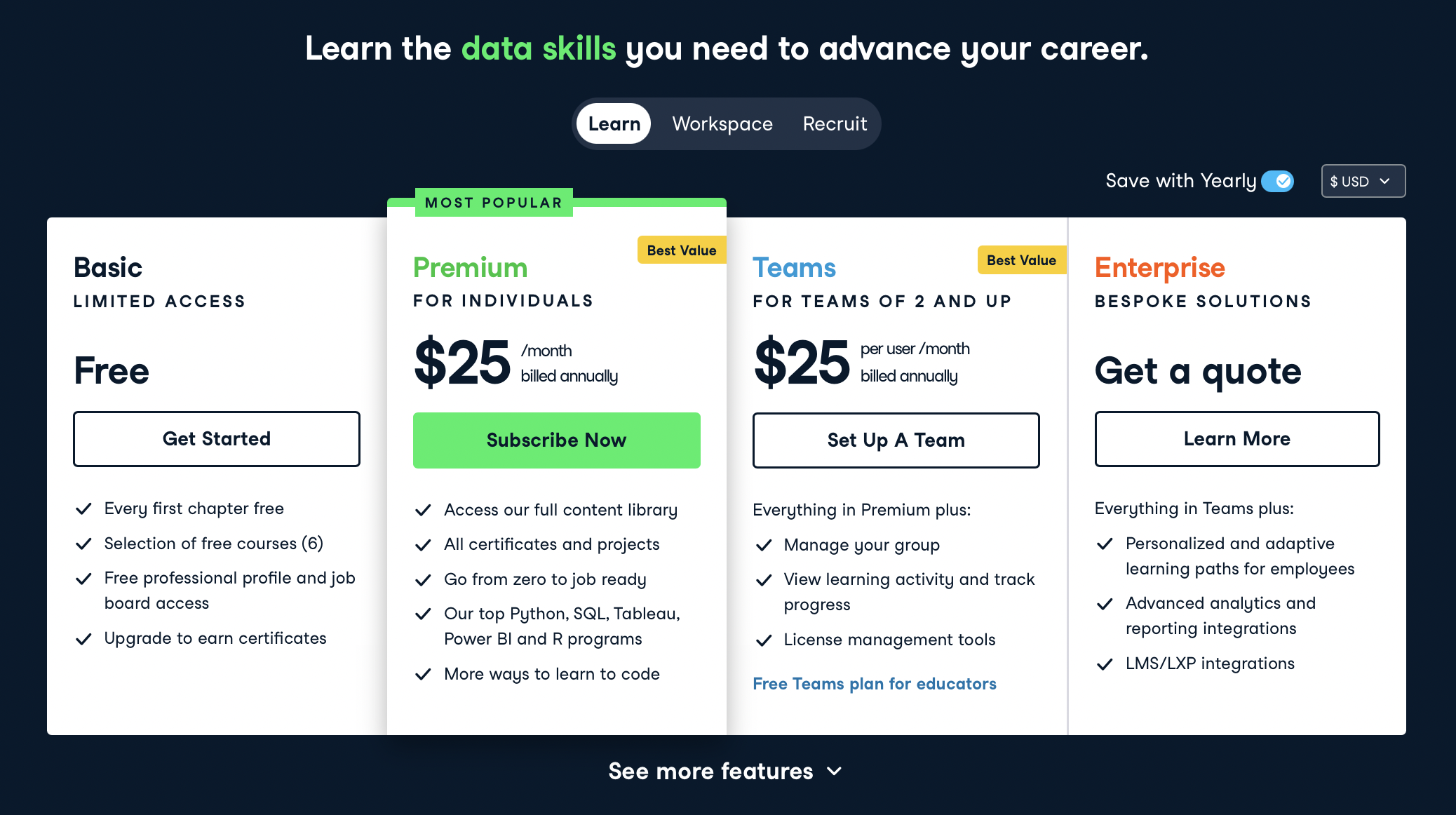 For access to DataCamp's content library, you now have four options: Basic, Premium, Teams, and Enterprise. Basic is available to anyone with a DataCamp account and includes every course's first chapter. All paid subscriptions now include DataCamp's full library of over 430 courses, as well as projects, assessments, and other learning tools.
Individual Plans
Premium subscriptions have a yearly and monthly option. Subscriptions default to the yearly plan, which must be paid in full, and you will have two opportunities to switch to a monthly plan: on the pricing page and at the checkout page: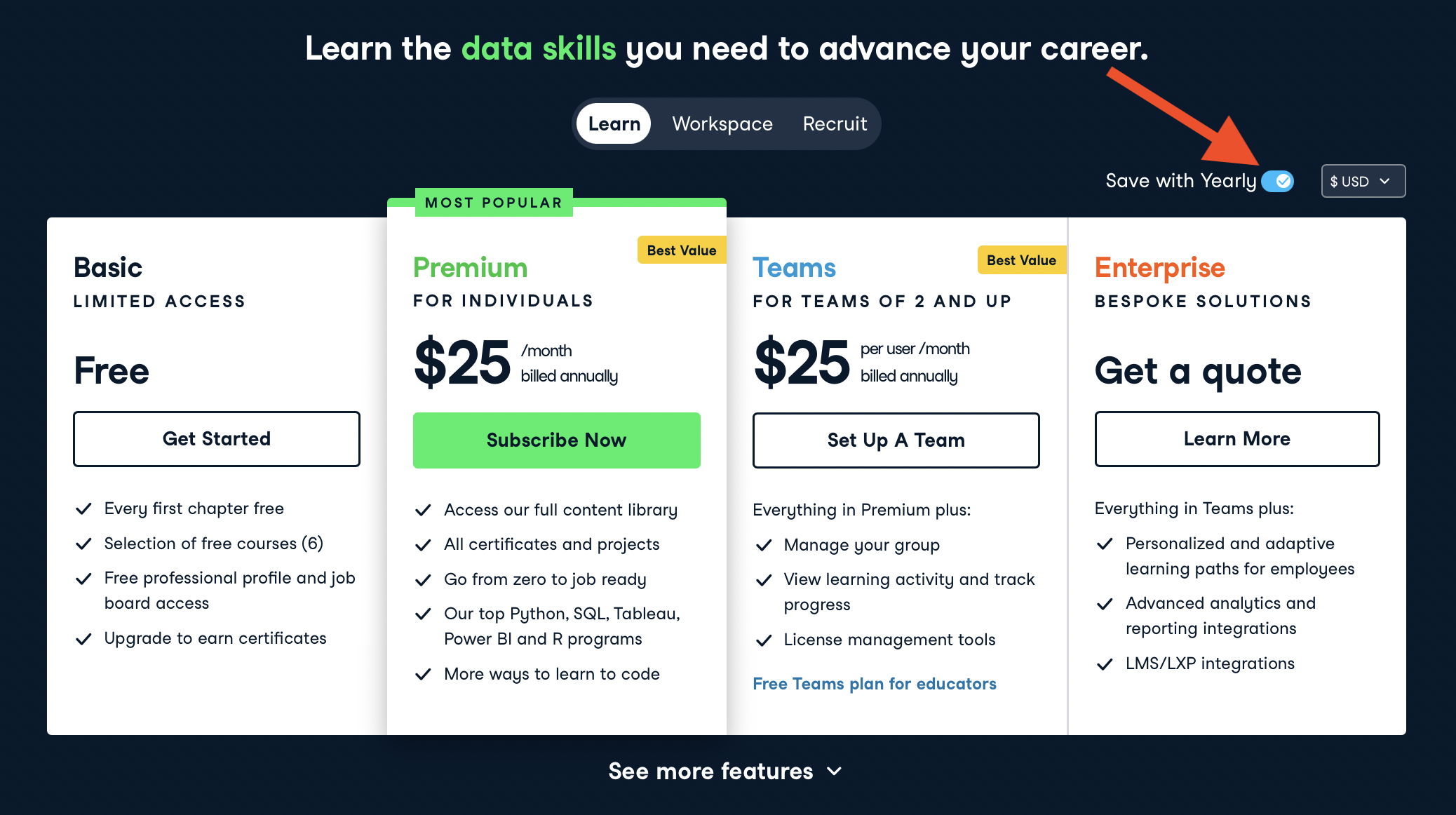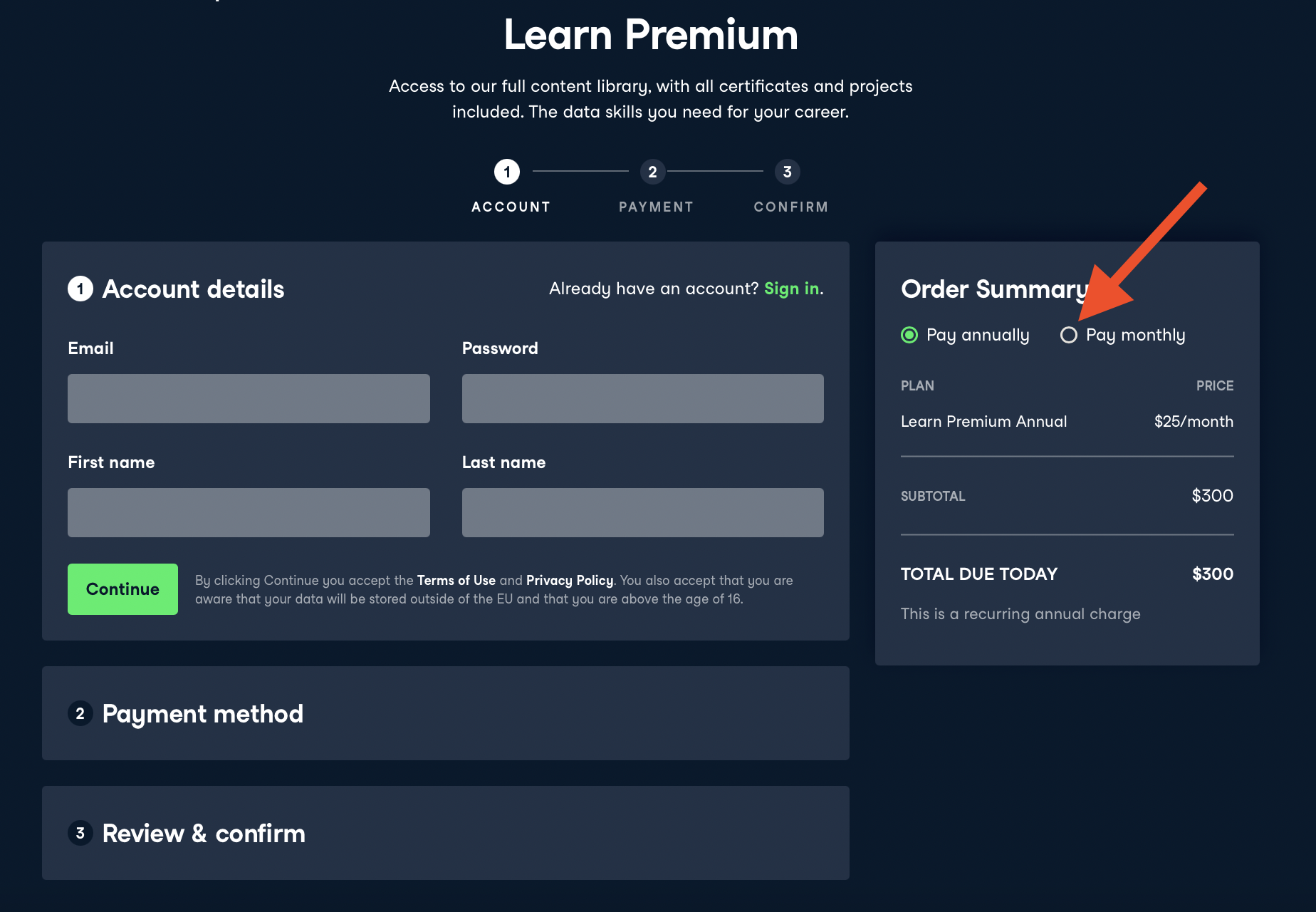 Business Plans
DataCamp has two subscription options for groups: Teams and Enterprise. You can see the full breakdown here.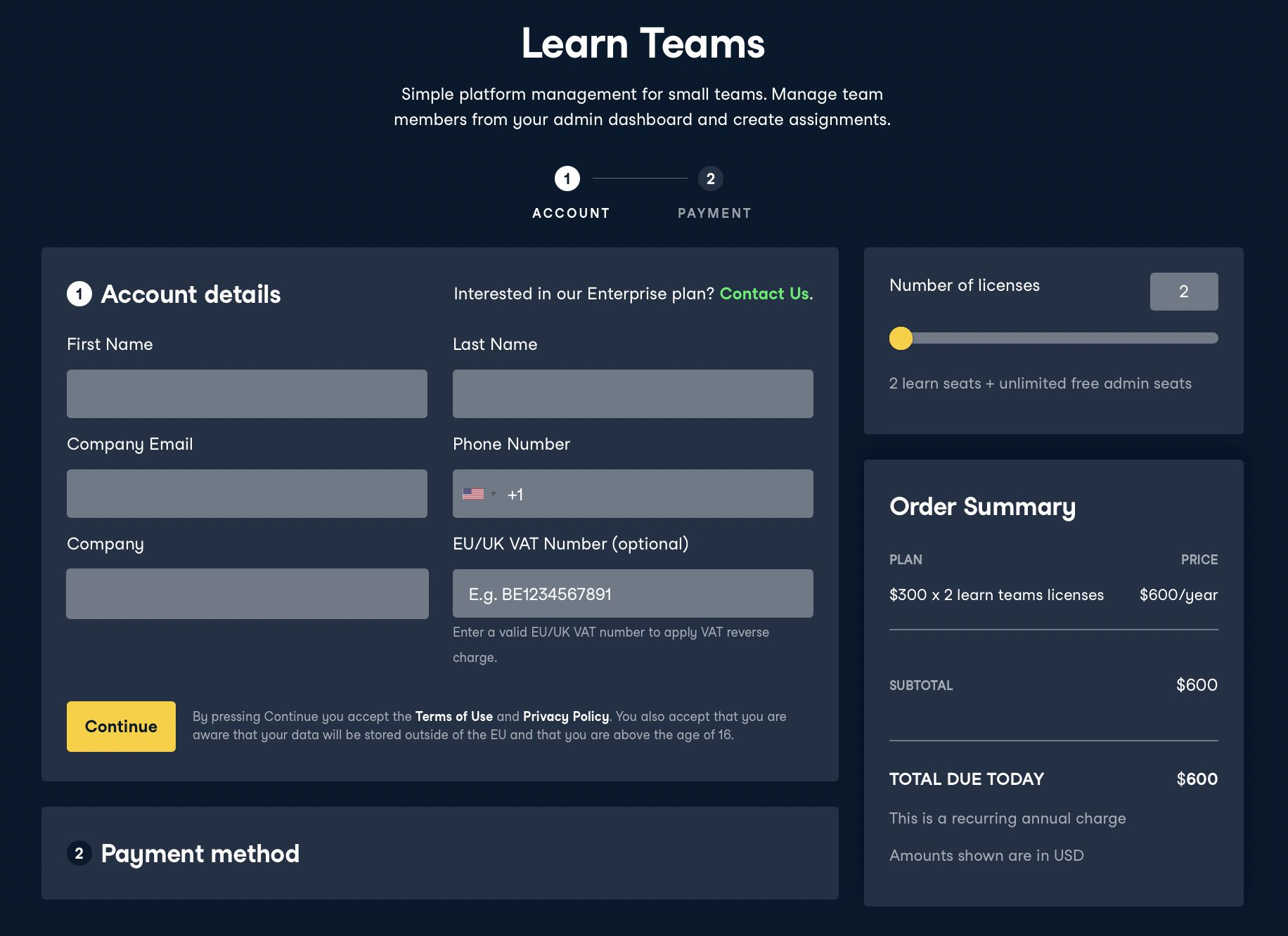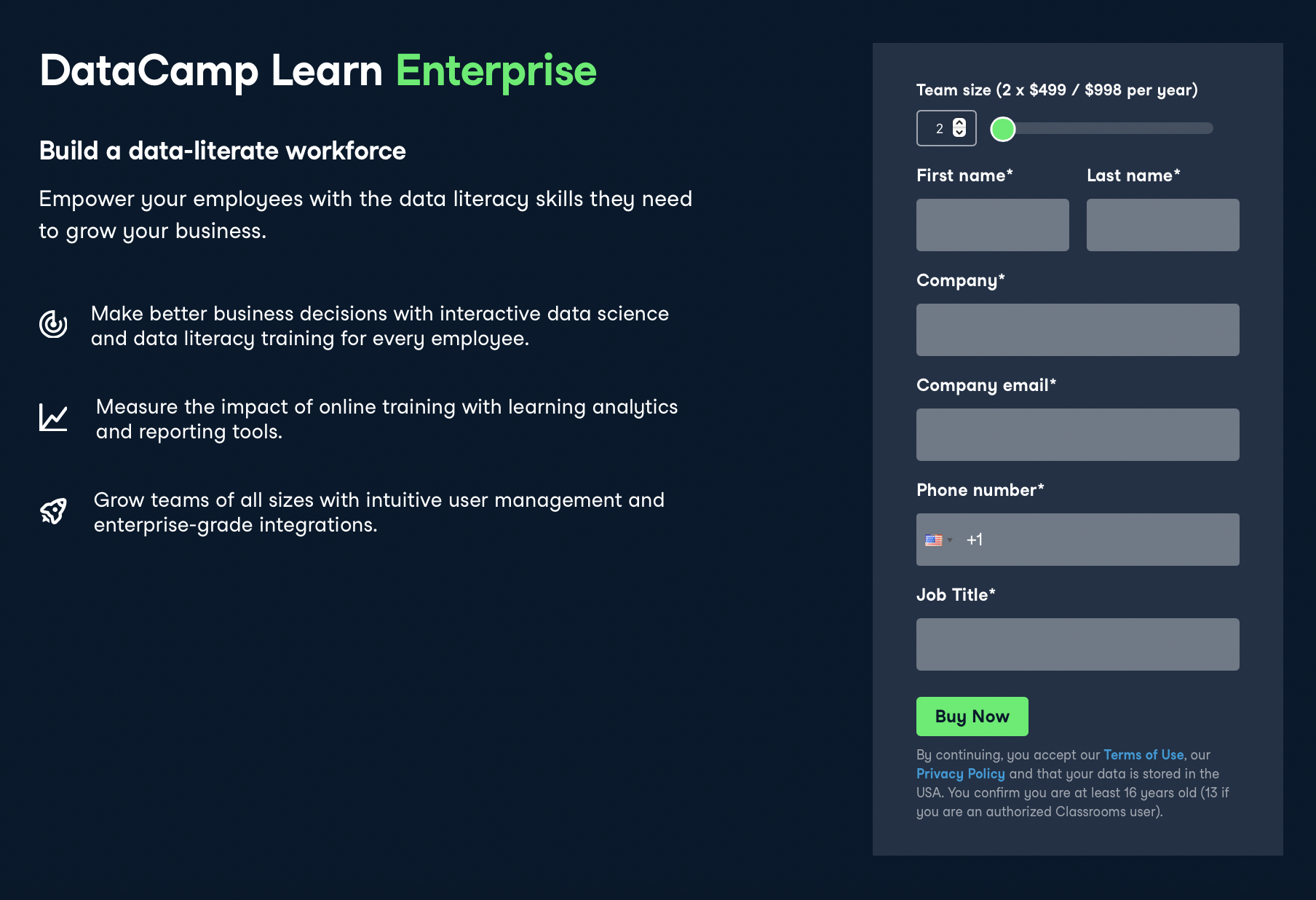 DataCamp Workspace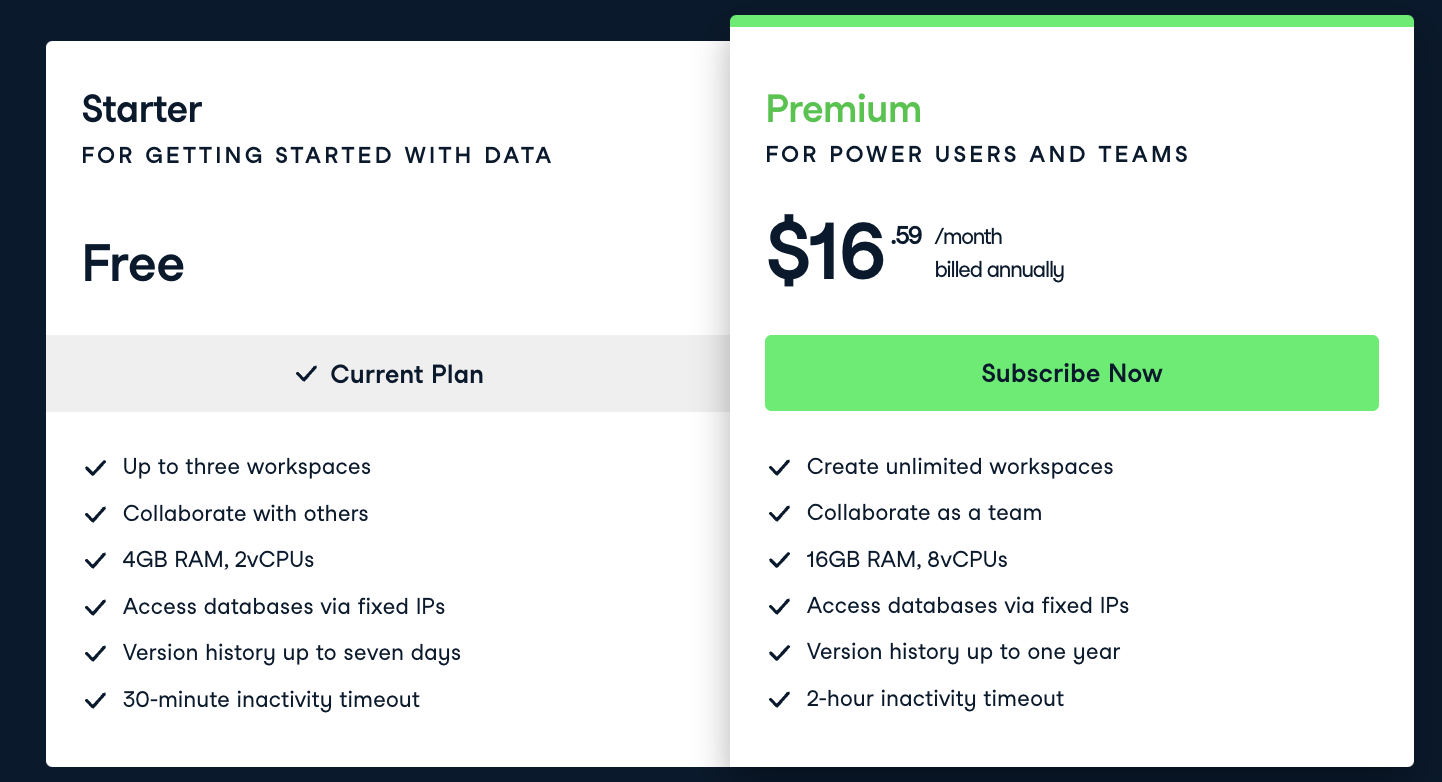 DataCamp Workspace is a cloud-based coding environment that lets you analyze data and share your analyses in different data science languages. Workspace is available to everyone, and Workspace subscribers will get 4x the speed and memory compared to Basic users, as well as unlimited publications. Workspace subscriptions are a great addition for current subscribers looking for more processing power when running their code.
Note: Learn subscribers who want Workspace Premium will also need a Learn Premium subscription for course access.
DataCamp Recruit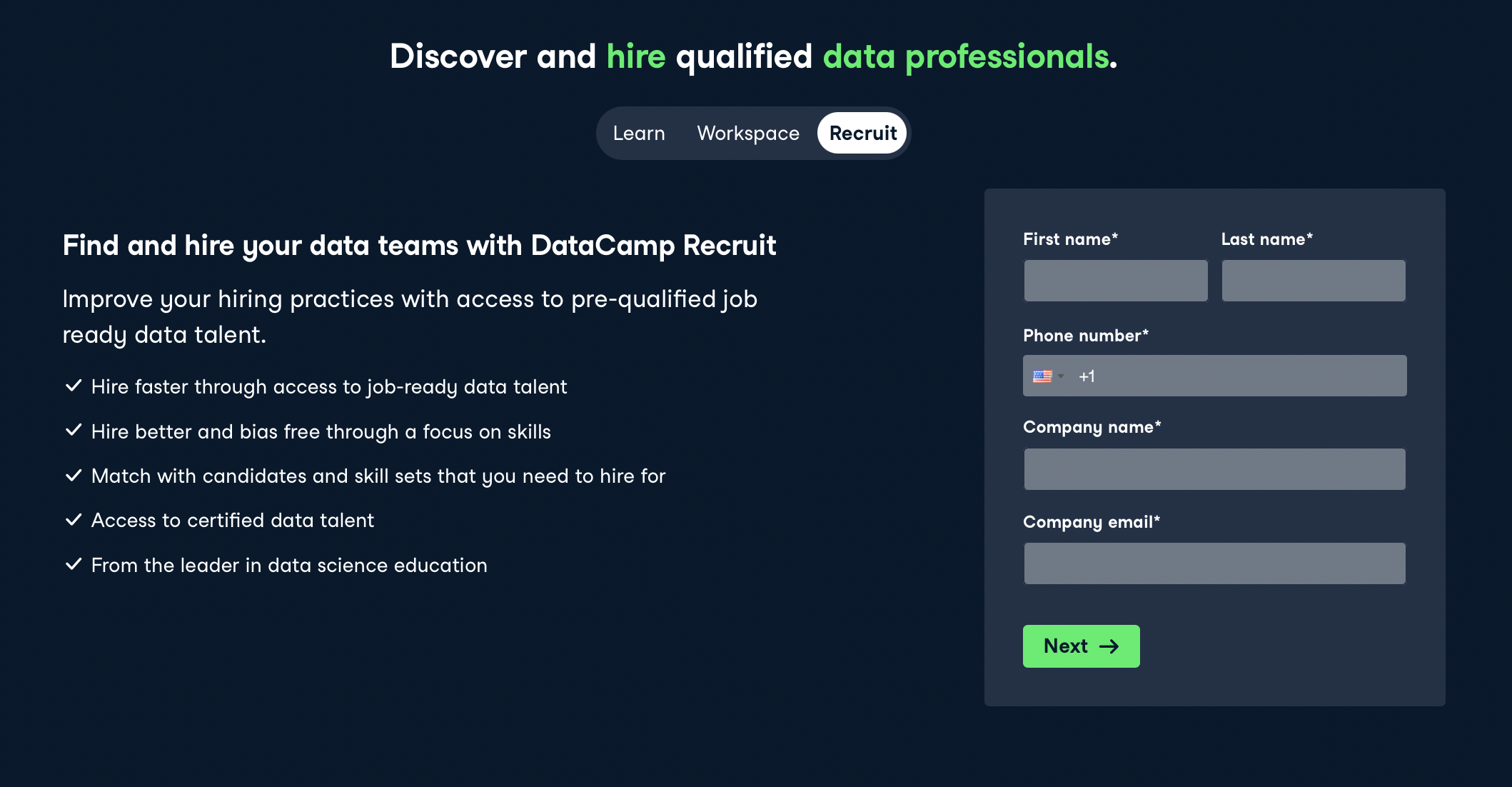 DataCamp's Recruit platform can put qualified job seekers in touch with companies looking to hire for data science positions.