DataCamp now has six hubs that provide you with a seamless experience navigating our platform:
You can see our full blog post about the changes here: Meet Your New and Improved DataCamp Navigation
Home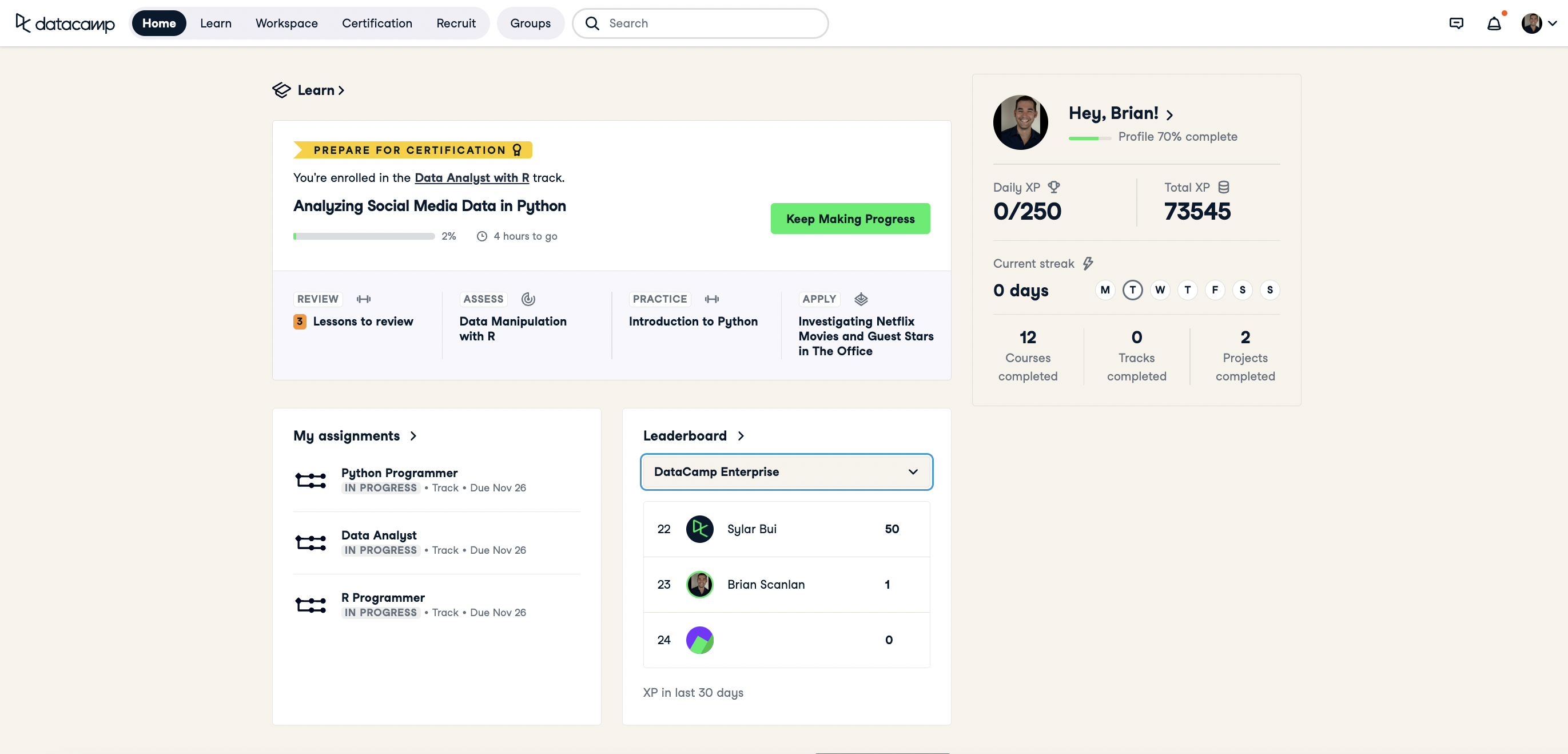 DataCamp's Home Hub provides a centralized page where you can see your profile information, group assignments, Certification, Workspace, and Recruit in one place.
Learn

DataCamp's Learn Hub is your centralized location for DataCamp's courses, projects, tracks, assessments, practice, and additional content. Additionally, group members can now reach their leaderboard, assignments, and custom tracks directly from the Learn Hub.
You can find additional information in our Help Center section titled DataCamp's Content Library.
Workspace

DataCamp Workspace is an in-browser tool to write, run and share data analyses. For additional information, please view DataCamp's Workspace Documentation.
Certification
For information on DataCamp's Certification and personalized career services, please view the following articles:
Groups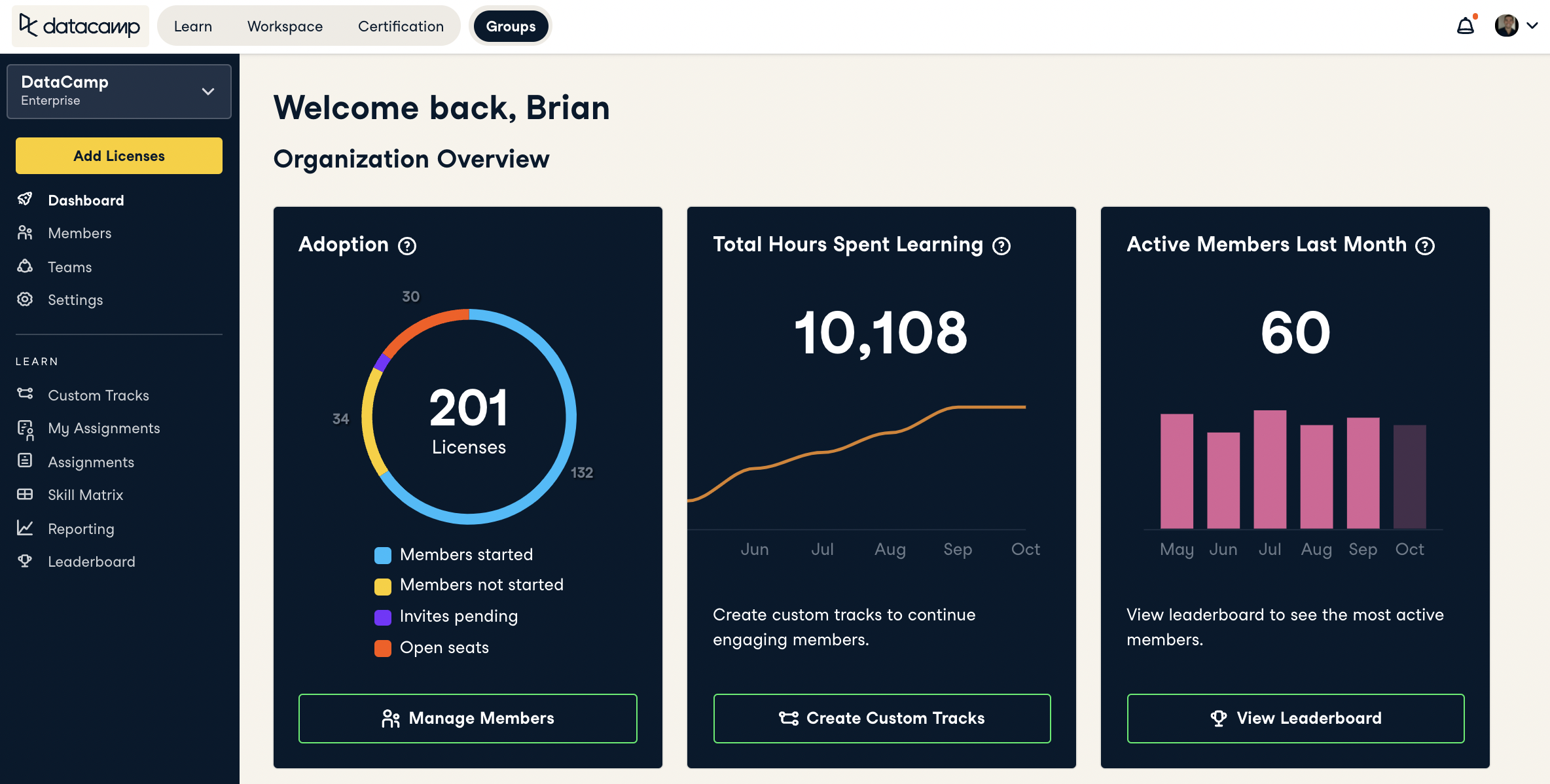 The DataCamp Groups hub is for all group management and reporting tools. Groups Hub can be accessed by admins, managers, and team managers by clicking on the Groups buttons at the top.
The Groups Hub is available to business and academic groups. Based on your plan, you can use Groups Hub to access assignment creation, leaderboard views, skill matrix, export, and advanced reporting features.
For group members, all learning-related items (Leaderboard, Assignments, Custom tracks) are now located in the Learn Hub. Members of your group can access everything they need in the left-side navigation.
Additional information on group features can be found in our Help Center section titled DataCamp for Business.