DataCamp is now available on Chrome and Safari mobile browsers for iOS and Android users.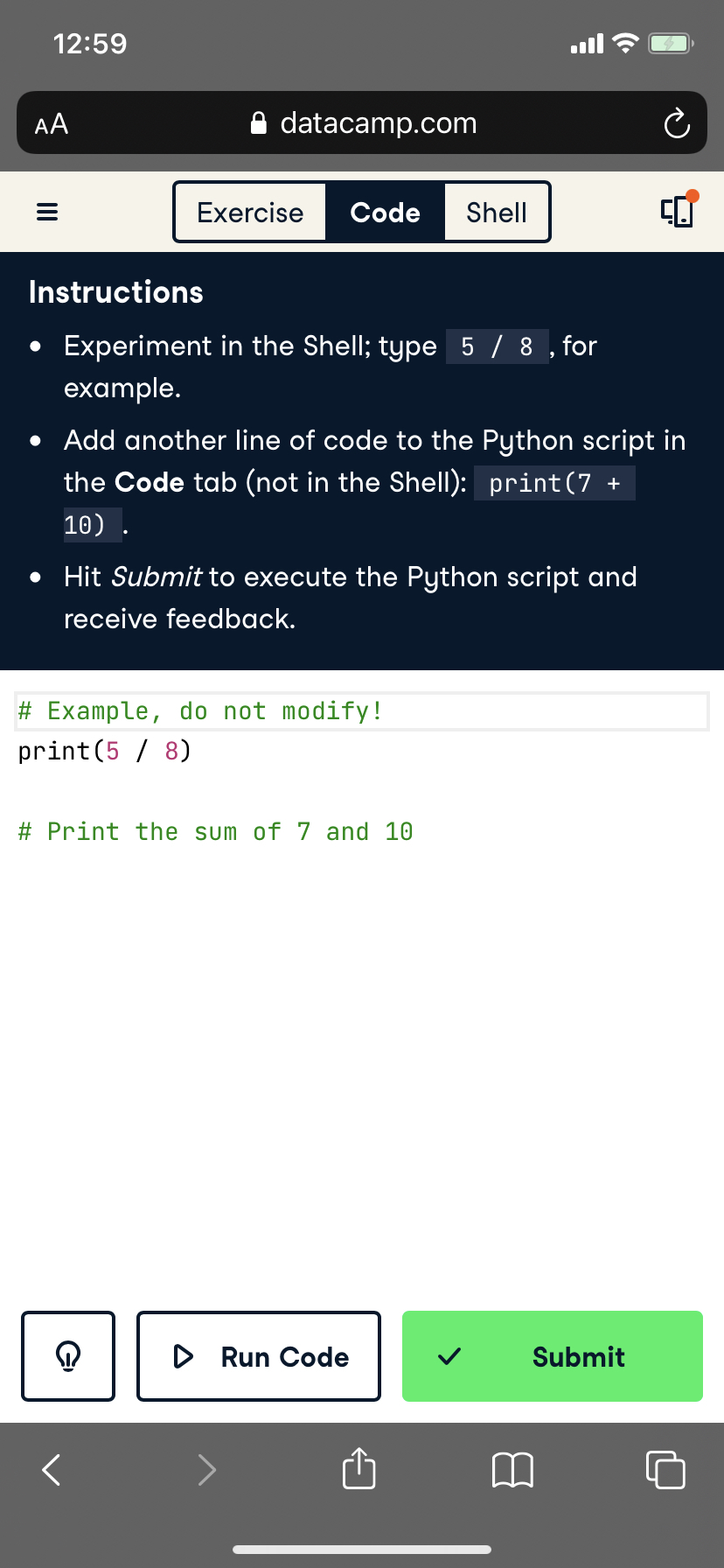 If you encounter issues on a mobile browser, our Mobile Team recommends the following troubleshooting steps:
Refresh your page
Try a second browser (i.e. Chrome or Safari)
Install the DataCamp Mobile App from the App Store or Play Store
If issues persist, feel free to contact DataCamp Support (atop this page) with relevant screenshots, as we'd be happy to take a look.