Note: While DataCamp's standard subscription plans apply to both the browser and mobile versions of DataCamp, DataCamp's mobile subscription plans only enable DataCamp access on the mobile app.
DataCamp now offers mobile-only subscriptions for both iOS and Android! Mobile subscribers will have unlimited access to the DataCamp app's mobile courses, practice exercises, and daily streak.
How to Sign Up
When you create a new account in your mobile app, you will have the choice of a monthly or yearly subscription: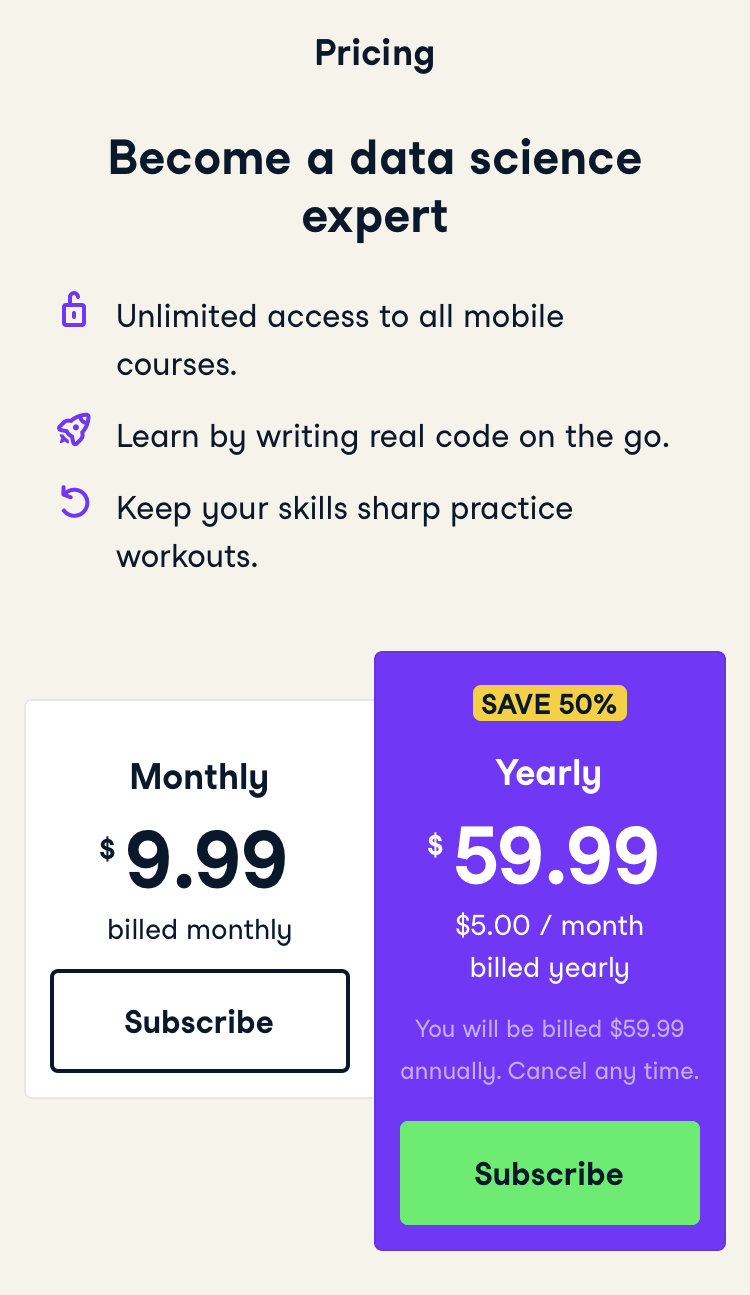 Canceling Your Mobile Subscription
Mobile Subscription plans and payments are managed by iOS and Android, respectively.
Note: While all iOS inquiries must be made through Apple, DataCamp can inquire about your Android subscription; we encourage you to reach out to support@datacamp.com with your request and the Google Play order number: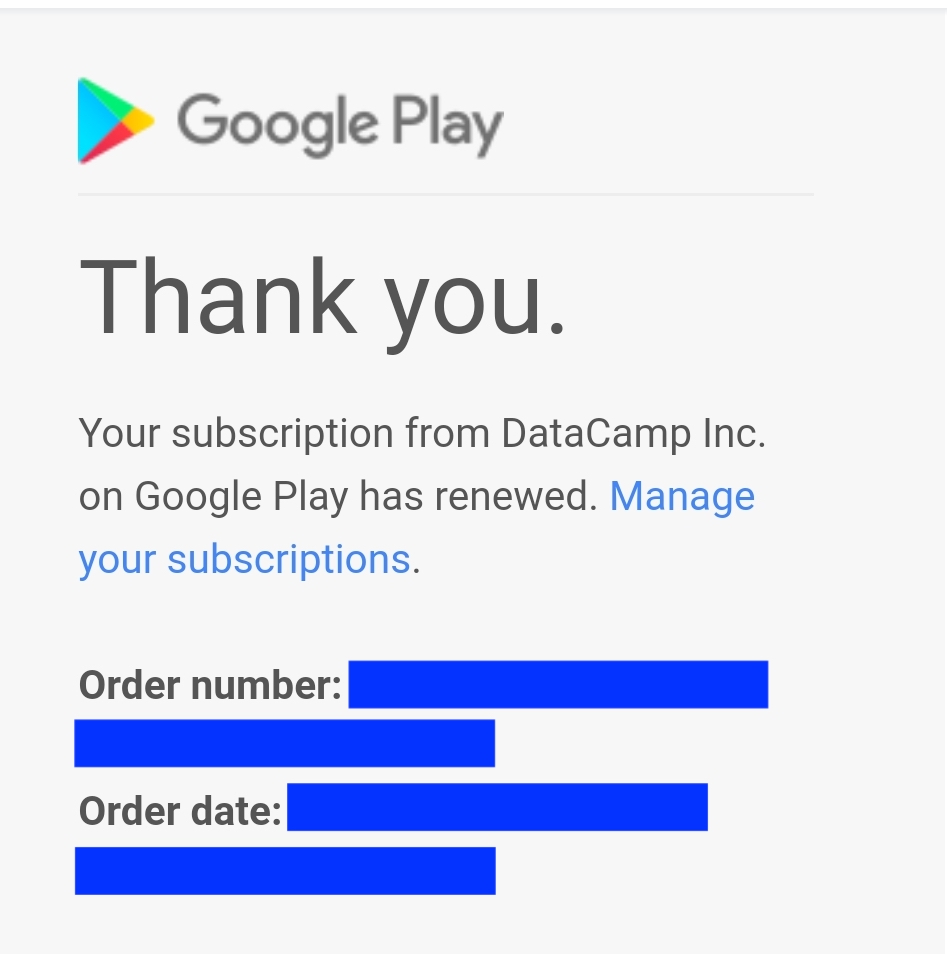 See Also: