Problem:
Can I change an enrolled member's role to an Administrator?
Background:
Before making any changes, please note that there are two ways to make someone an admin:
An Admin whose enrollment allocates a license
An Admin whose enrollment does not allocate a license
More information on those differences can be found HERE.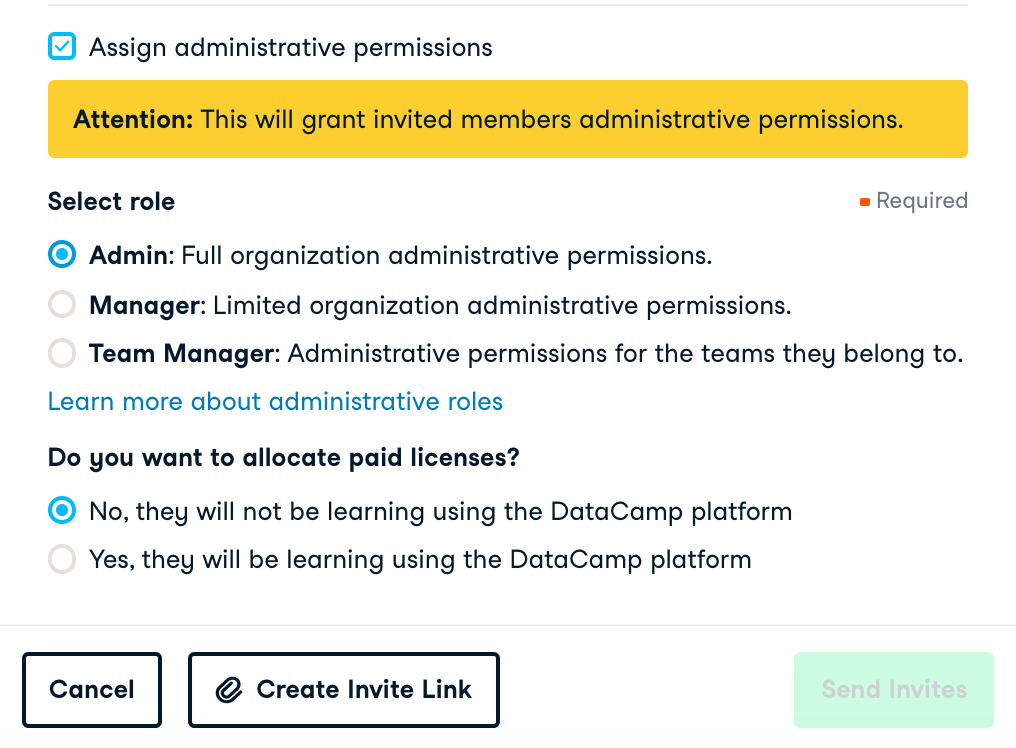 Solution:
A current administrator is the only person that can make changes to member roles. See below for steps on how to make this change:
From the Group's dashboard, select Members in the left panel
Select the gear icon associated with the member whose role you want to change
Select "Change role"
Select "Admin"
Select "Change Role"