Problem:
How can I change my name, email address, phone number, and additional personal information?
Solution:
To change your personal information:
Log into your DataCamp account
Select My Account in the top right corner, followed by Account Settings
Enter your new details and click Save Changes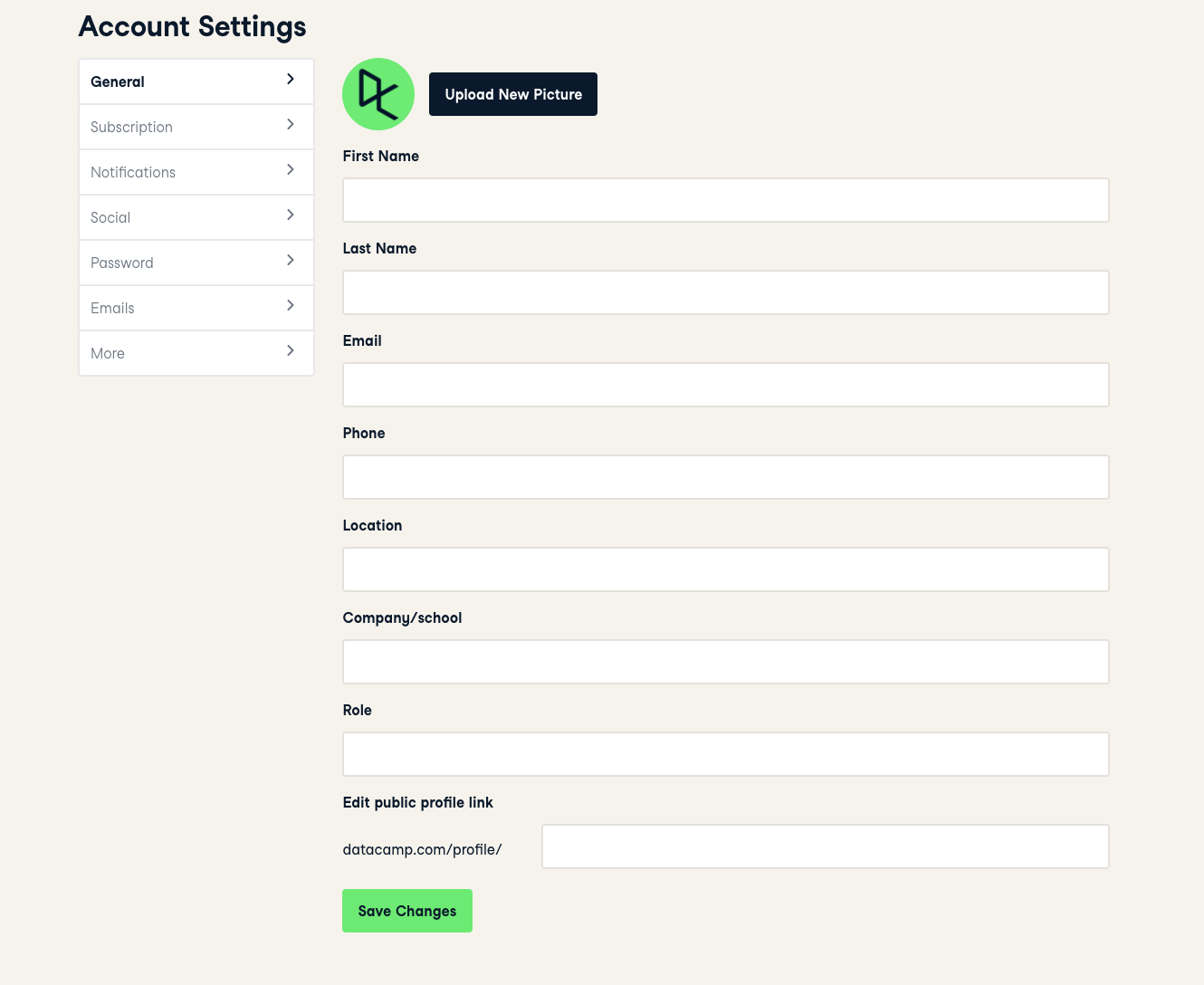 Didn't work?
If you're unable to change your email or profile link, it's likely that the email or profile link is already associated with a DataCamp account. If so, you will need to select another email or log into the other account to change the personal details there.
Additionally, if your account is associated with an Enterprise group that has enabled SSO for logging in, the First Name, Last Name, and Email fields will be locked for this purpose. Once you leave the organization's Enterprise group, you will be able to update these details again.