Problem:
I would like to reset my account's course progress and XP. Can I do this?
Background:
If you have initiated or completed a course and would like to start the course from the very beginning, there is an option to do so -- Reset Course Progress.
Reset Course Progress removes all progress in a given course and clears out any saved code that you have entered.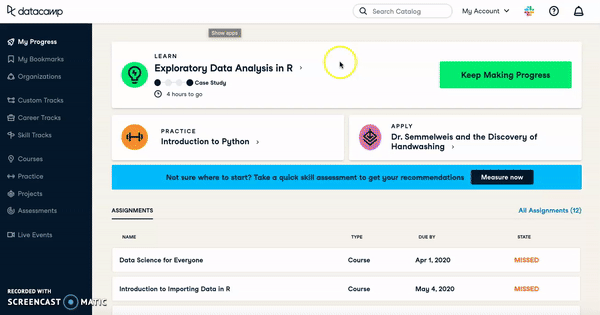 Solution:
Note: The Reset Progress option is course-specific
The "reset course progress" option is intended to wipe out any work done within a course without resetting your account or account progress. The XP of the previously completed course will not be removed from your XP total.
Additionally, all non-course XP (practice, projects, mobile-specific exercises, etc.) will not reset.
Earned XP cannot be removed in DataCamp. The only possible option would be deleting your account and re-creating it with the same credentials. This should be a last resort, as the action cannot be undone. If you have an active subscription, we advise against deleting your account, as this does not cancel your subscription.