Problem:
The instructor and subtitles are going too fast, and I cannot keep up.
Solution:
While subtitles are not included in video downloads, you can change the speed of videos while you play them within DataCamp.
To slow down the speed, click on the "1x" button and choose a lower speed: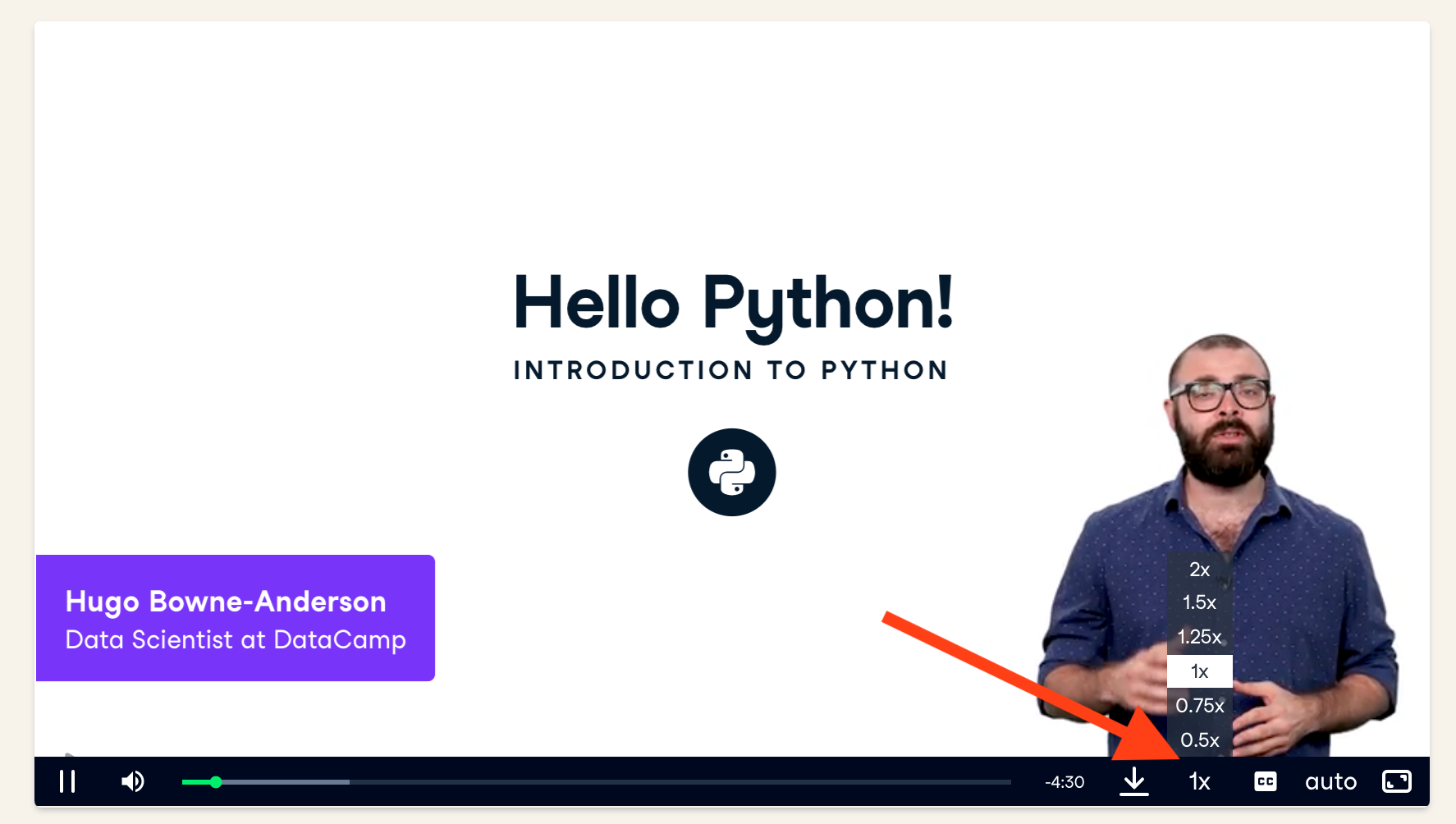 See also:
Are DataCamp's video subtitles available in multiple languages?