Where can I find DataCamp Webinars? 
If you are looking for a recent, or prior webinar, you will find them all in our "Resource Center".
You can access the "Resources" at the bottom of the DataCamp "Sign In" page or from your Homepage while signed in.
Alternatively:
Follow the link here: https://www.datacamp.com/resources/
Select the "Webinars" tab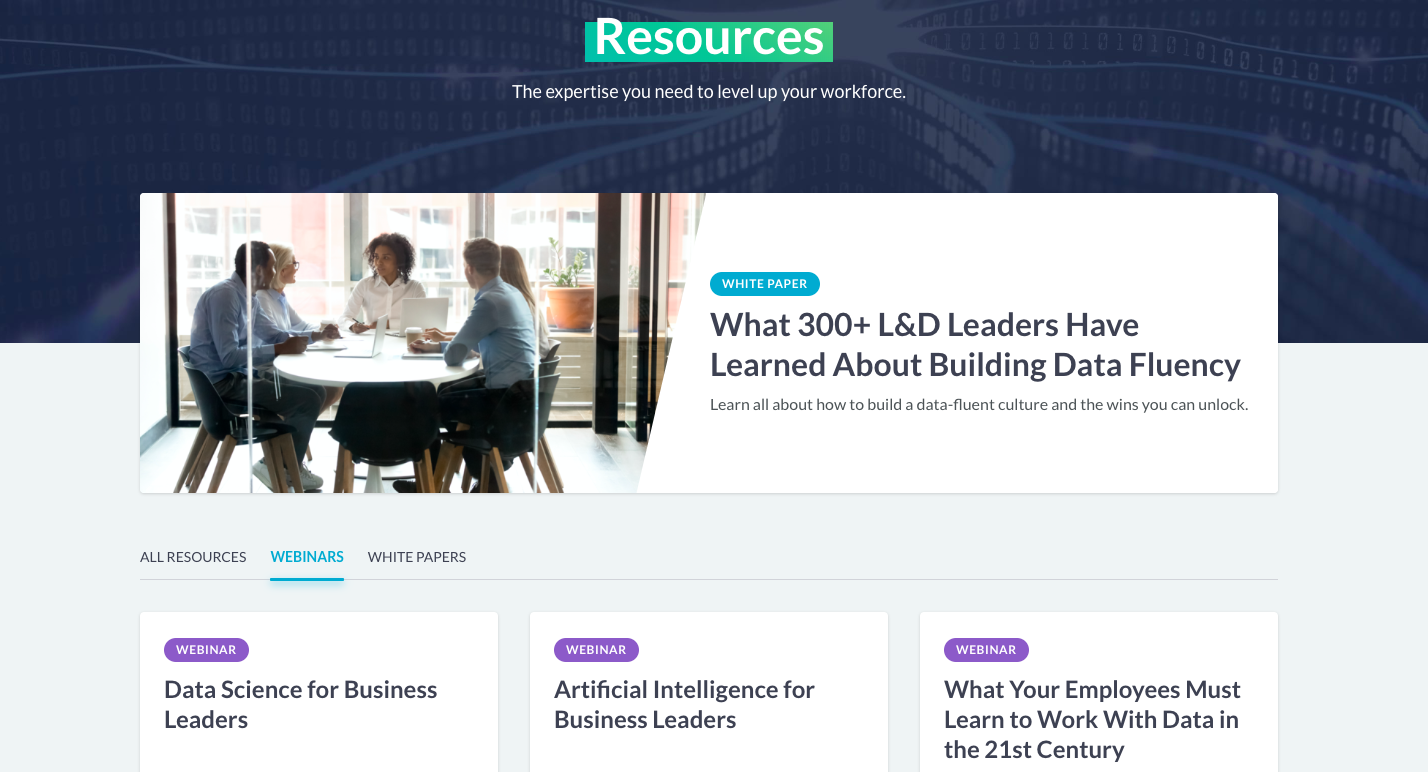 We typically post recorded webinars within 24 hours of the recording.