Problem:
I chose a monthly subscription when signing up for DataCamp. However, I noticed that I was actually charged for a yearly subscription in full. I can't afford to pay for an entire year of service right now. I only wanted to be charged for one month at a time. What is going on and how can I get my money back?
Background:
DataCamp has both monthly and yearly individual subscriptions. Assuming that you end up using DataCamp for an entire year, the month-to-month breakdown of a yearly subscription is more cost-effective than a monthly subscription. The main difference is that with the yearly subscription, you are charged for the entire year of service all at once.
Financially, this is the best option over time, but if you do not anticipate a 12-month fee all at once, you should not choose the yearly option, and go with the monthly option, instead. More information on our pricing options can be found here: https://www.datacamp.com/pricing.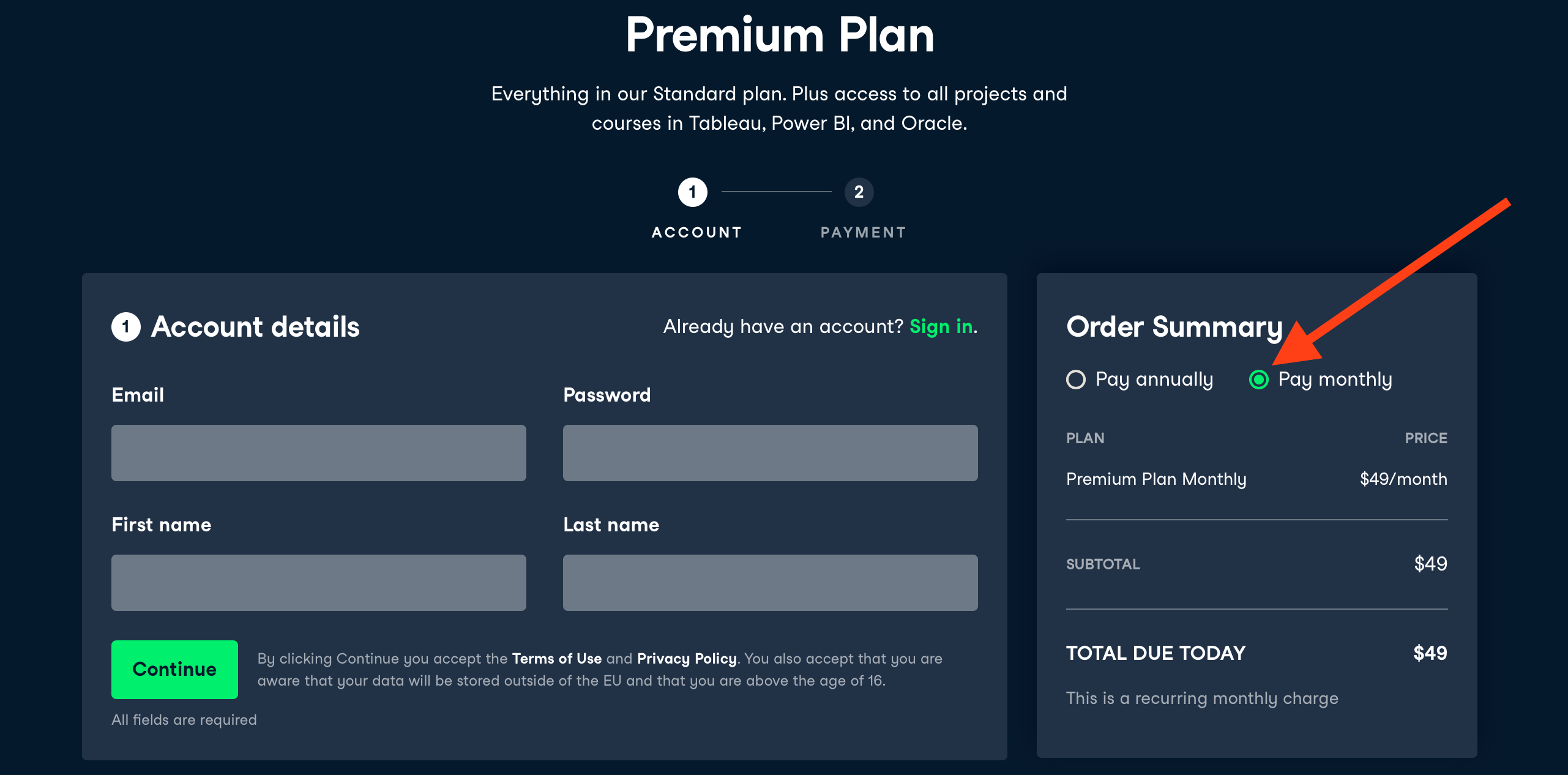 Solution:
Before signing up for a subscription, it is important to closely review all options. If you would like to sign up for a monthly subscription, be sure to leave the Pay Yearly option unchecked. See screenshot below for reference.
If you happen to accidentally click on the option, or if you feel you were incorrectly signed up for the yearly subscription, please contact the DataCamp Help Desk immediately by clicking on the Submit a Request option at the top of this page or emailing support@datacamp.com. We'd be happy to help you out and correct the error.