What are Projects?
Projects have been added to DataCamp following our students' requests for a module that would allow them to practice their Data Science skills in a less guided environment. In Projects, we provide datasets and ask questions about them; just like a client or company department would. Your job is to use the skills acquired in your courses to answer these questions. Projects can then be used to build your portfolio and showcase your skills, or simplly put what you've learned into practice.
Are solutions provided in Projects?
Support is not provided for Projects. There are two main reasons why solutions are not available:
The first reason is that Projects are longer than exercises and can be completed in a lot of different manners. Therefore, pointing to a specific solution or providing support proves a lot more difficult than for exercises, where you're expected to follow a specific method.


The second and most important reason is that Projects are individual journeys. As an aspiring Data Scientist, at some point in your journey, you need to gain more independence and be able to solve issues, errors and get "unstuck" on your own. Projects are, therefore, a great way to assess your current skills. They allow you to see:
 

which skills and methods have been effectively mastered
which skills and methods need to be strengthened
which skills need to be acquired
There's actually a third reason: the feeling of achievement after completing a project from beginning to the end on your own is unrivaled, and we wouldn't want to deprive you of that.
If you're stuck on a project, you can review the chapter teaching the necessary skills in the appropriate course. As a last resort, you're welcome to talk to other DataCamp learners about the challenges you've faced in Projects in our Slack community.
How do I build my portfolio with Projects?
Because solutions and support are not provided, once you finish a project, it's the result of your hard work only, and you can definitely add it to your portfolio as it's a true, accurate display of your skills. You first need to download the datasets.
To do so, you first need to click on File / Open...: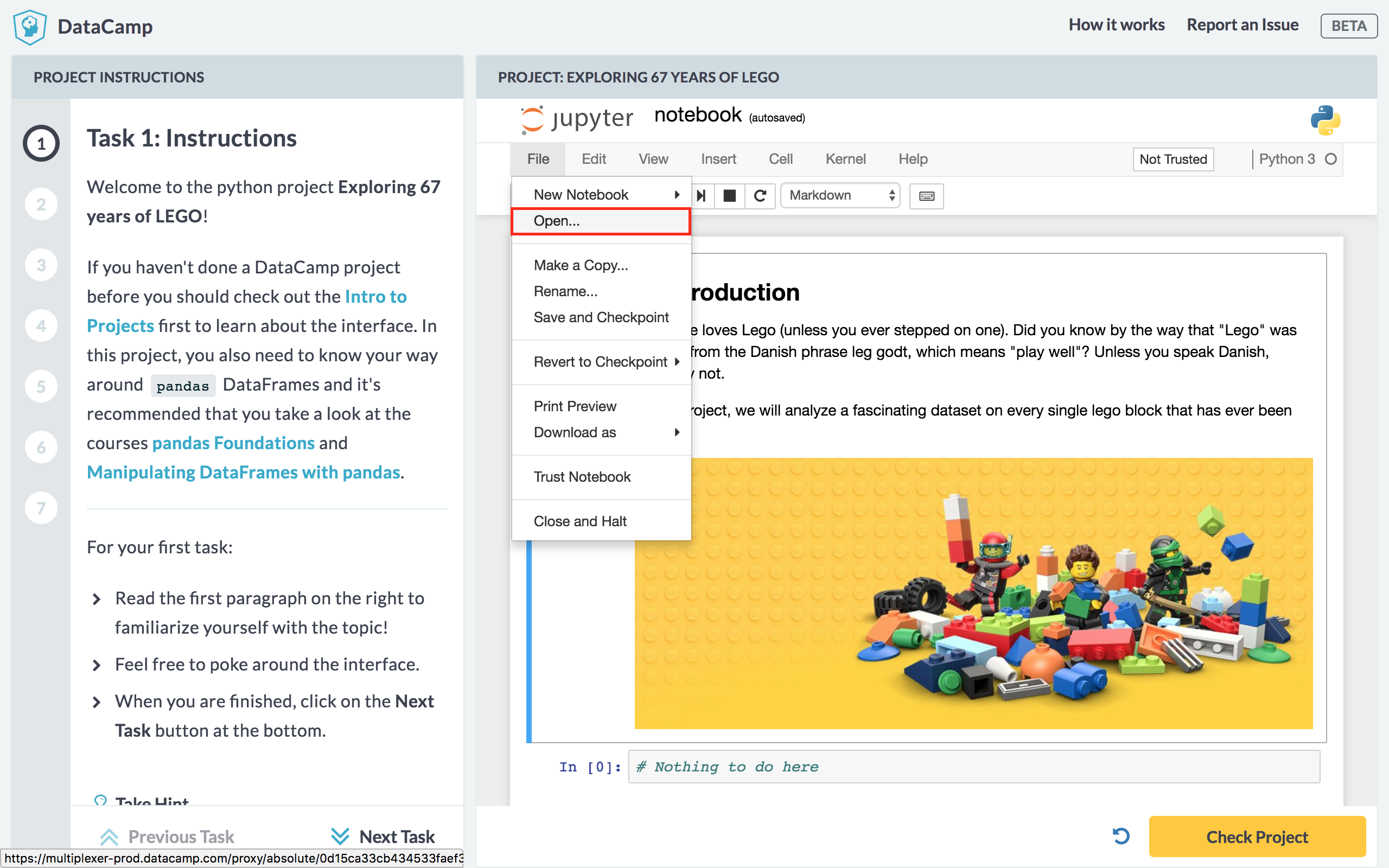 Then navigate to the folder where the datasets are stored: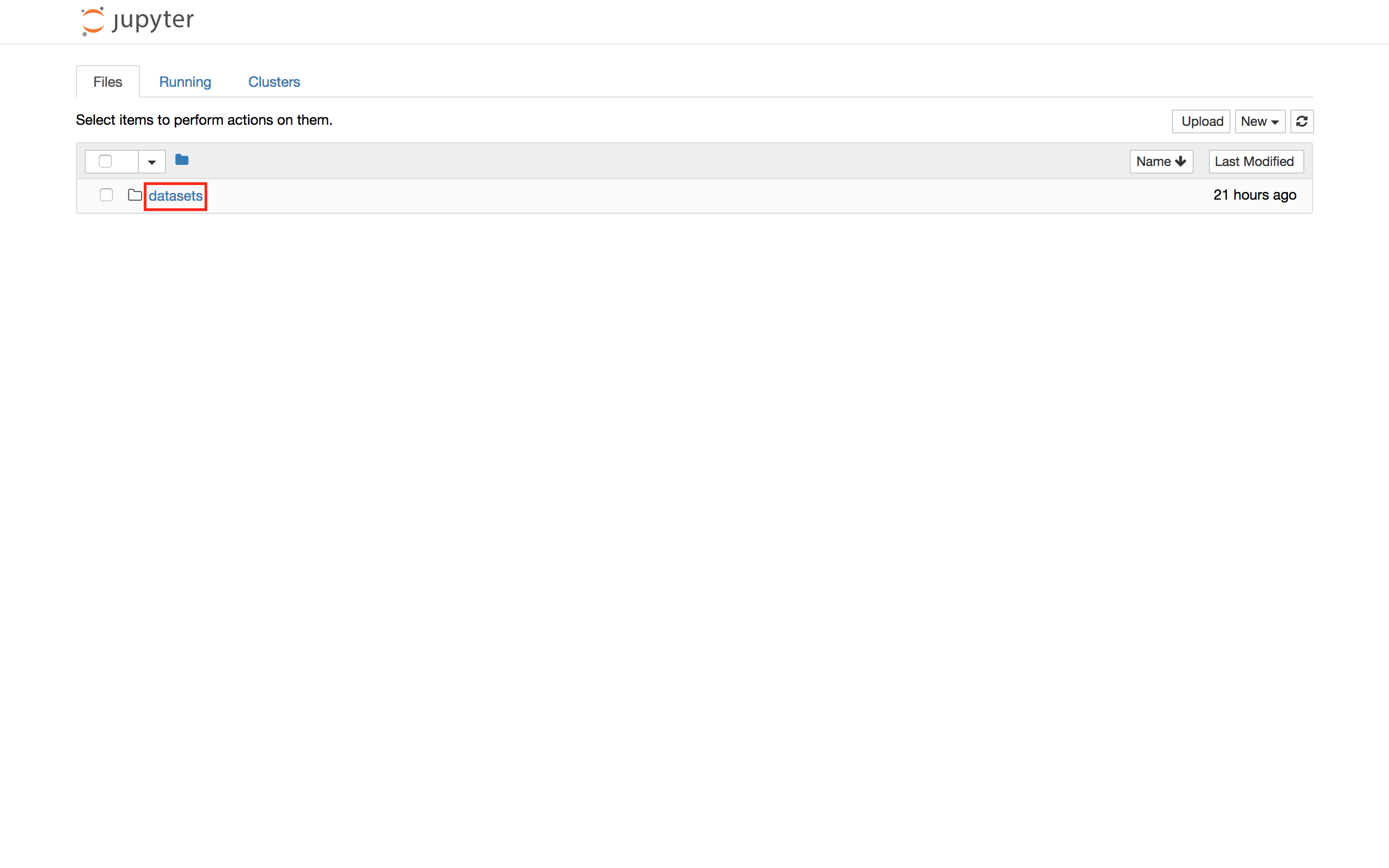 Select them and click Download: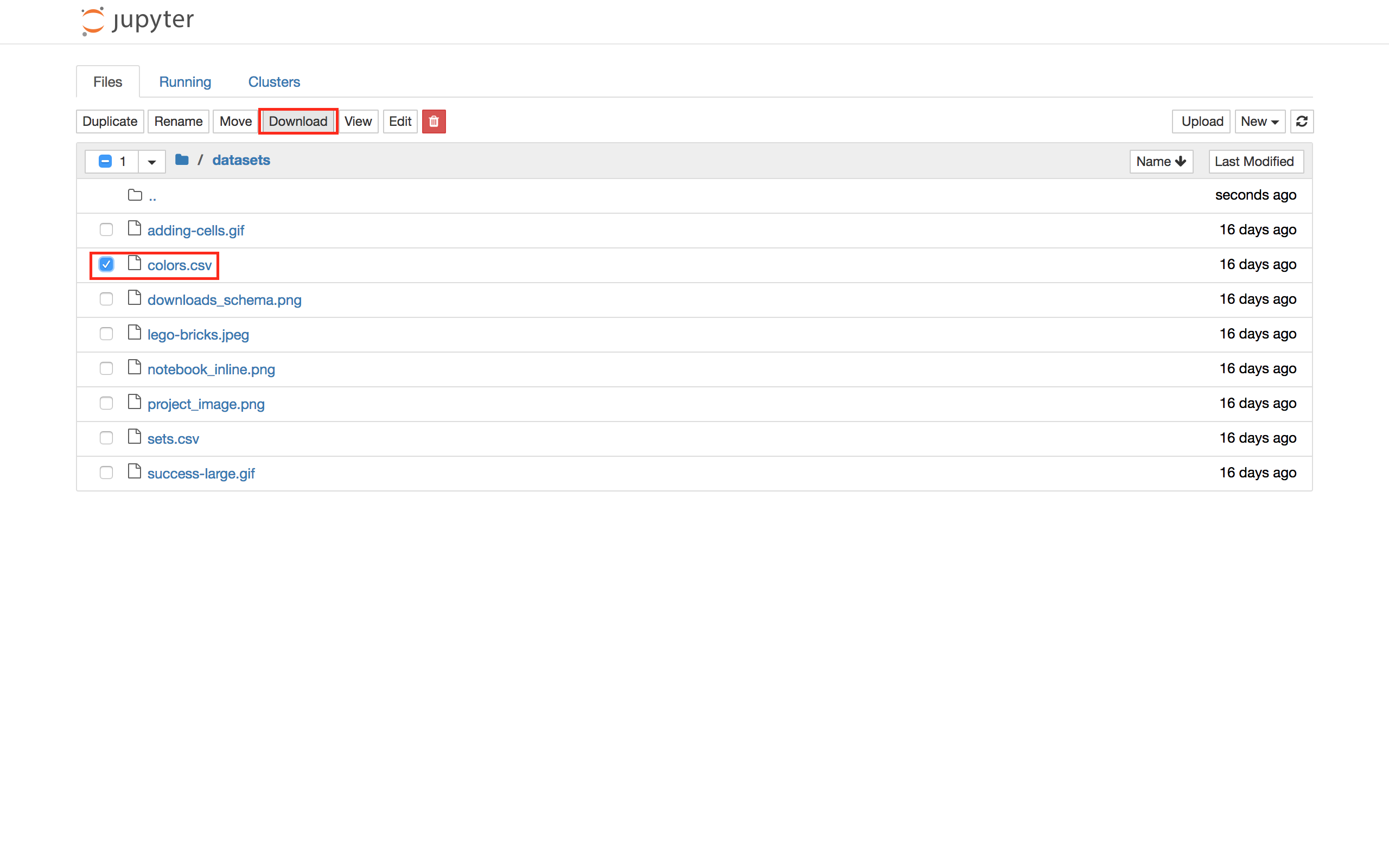 Finally, you can download the notebook by clicking File / Download As / Notebook (.ipynb) (or any other format you deem appropriate, .ipynb being the extension for Jupyter Notebooks).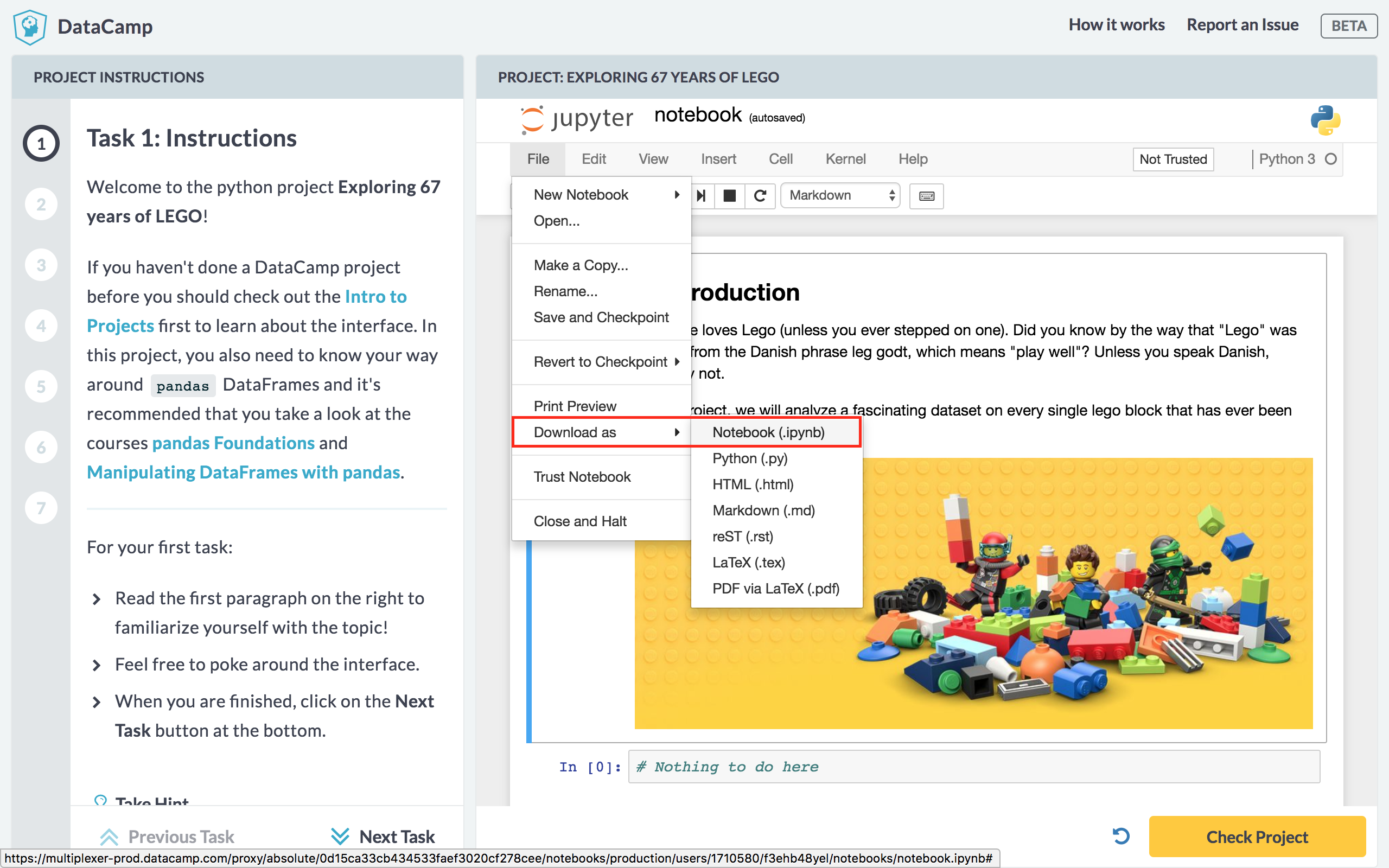 Your local project structure should look like this
-- project folder
    -- notebook.ipynb
    -- datasets folder
        -- dataset001.csv
        -- dataset002.csv
        -- ...
Although not mandatory, it may be wise to use a virtual environment in which to isolate your notebook, to prevent version conflicts.
For example, a notebook written in Python 3 saved on a machine where Python 2 is installed would need to be saved in an isolated local Python 3 environment. You can do this with a virtual environment, or with a conda environment from the Anaconda distribution.
Similarly, a notebook written in R version 3.4.4 saved on a machine where R version 3.4.3 is installed would need to be saved in an isolated local R version 3.4.4 environment. You can do this with the Packrat dependency management system.
Good luck on your Projects!