Question:
Why won't my mobile course progress appear on DataCamp's browser version?
Answer:
Your mobile DataCamp streak and XP mirrors your account on the browser version, but your course progress will not reflect your work off the app.
If you completed a course in the mobile app, when you navigate to the desktop view you will see that there is a mobile indicator at the top right corner letting you know that you have completed the Mobile version of this course. You will also see an indicator for desktop progress.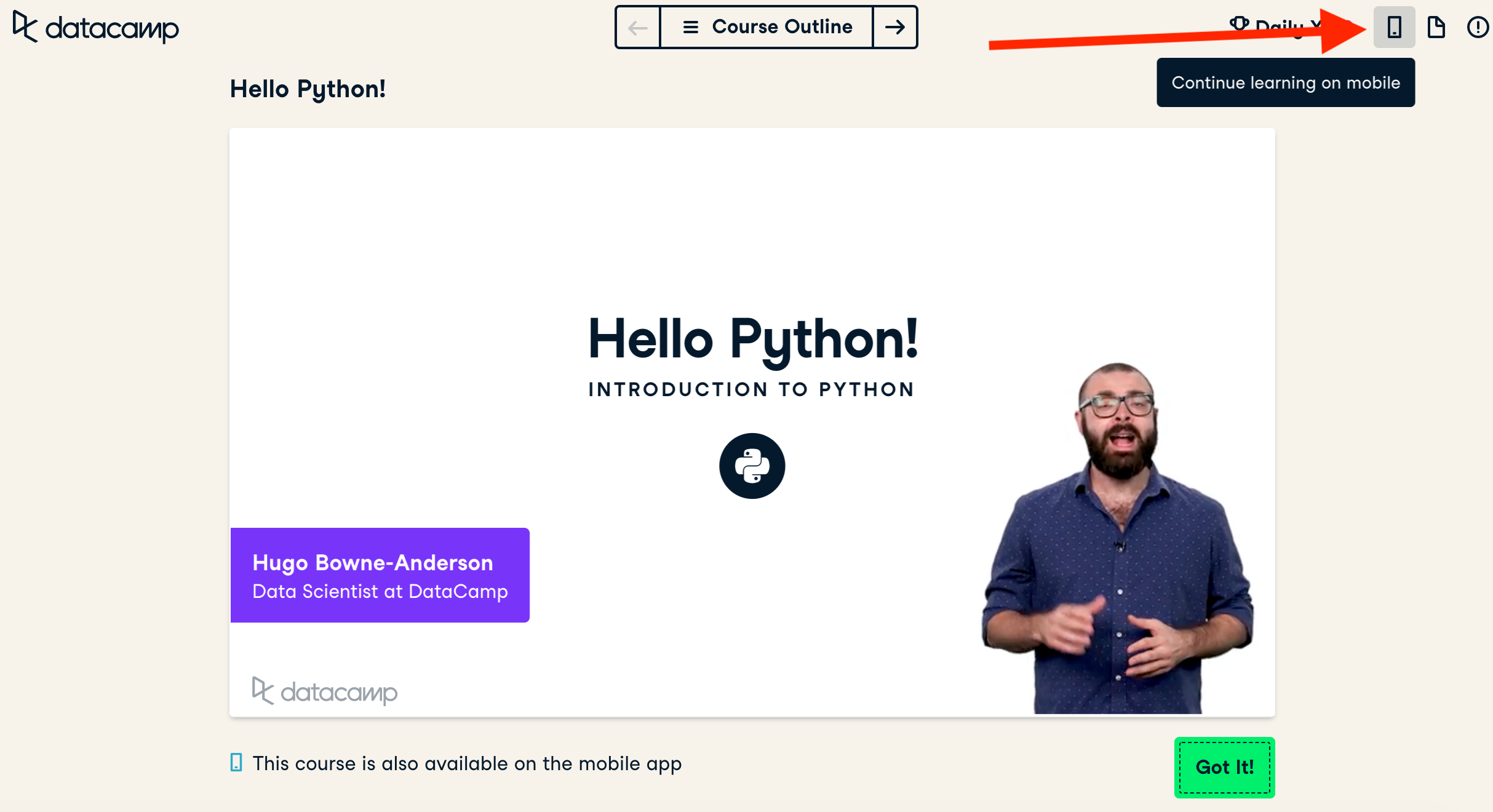 Note: Both mobile and desktop content count towards your total XP; if you finish the first chapter of a course on desktop, and then do the corresponding chapter on mobile, you will receive XP for both.