Question:
Where can I download the code and datasets used in the course?
Answer:
Code:
The code that you have entered in course exercises cannot be downloaded. You can, however, access it at any time by navigating directly to the exercises where you entered it and copying and pasting it to a secure location.
Datasets:
Available datasets are at the discretion of the instructor, who post them directly on the course dashboard: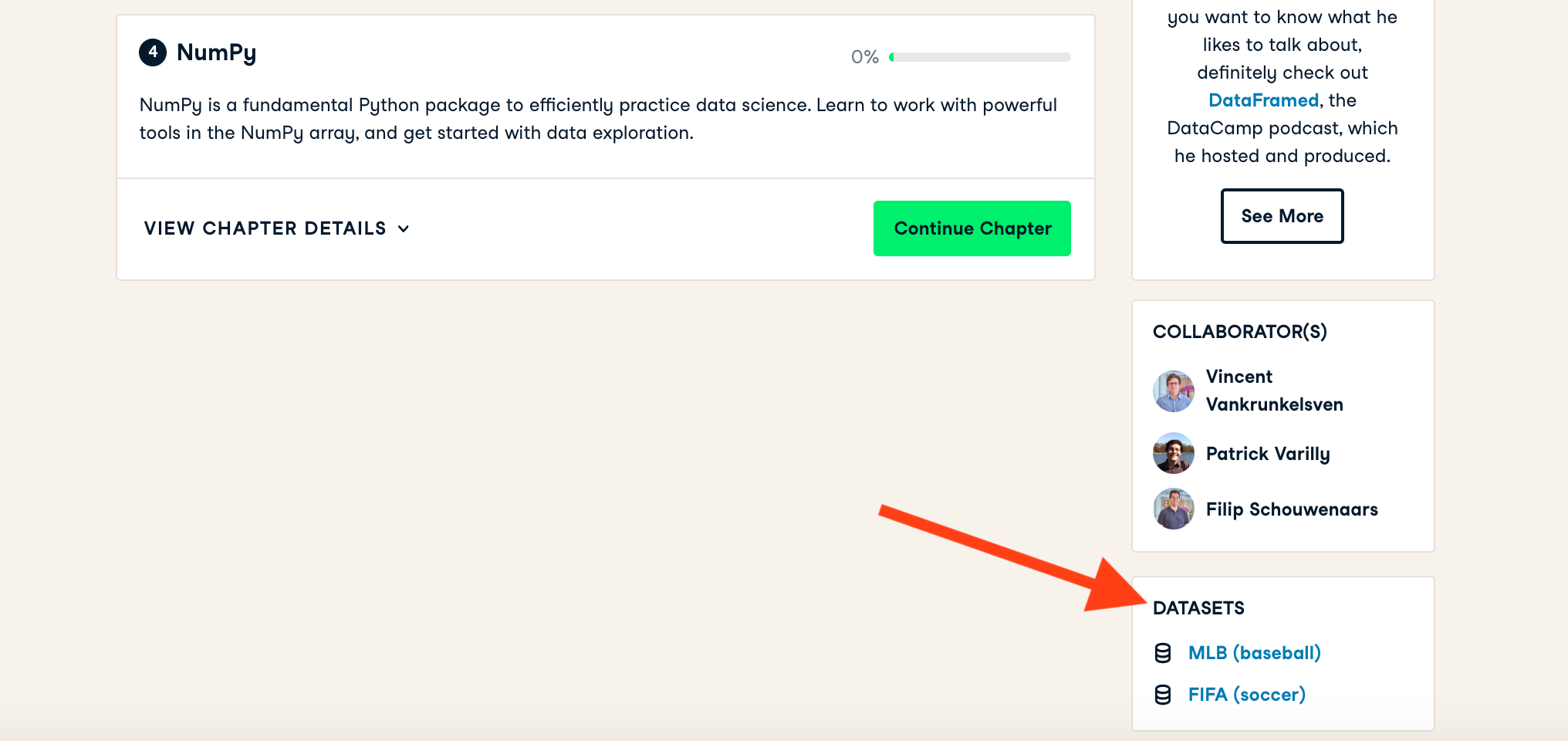 If a dataset has not been made available by the instructor, you can reach out to DataCamp Support (atop this page), as the Support Team may be able to access and share your requested dataset.