Problem:
My country does not have a Postal Code. What do I enter in that field?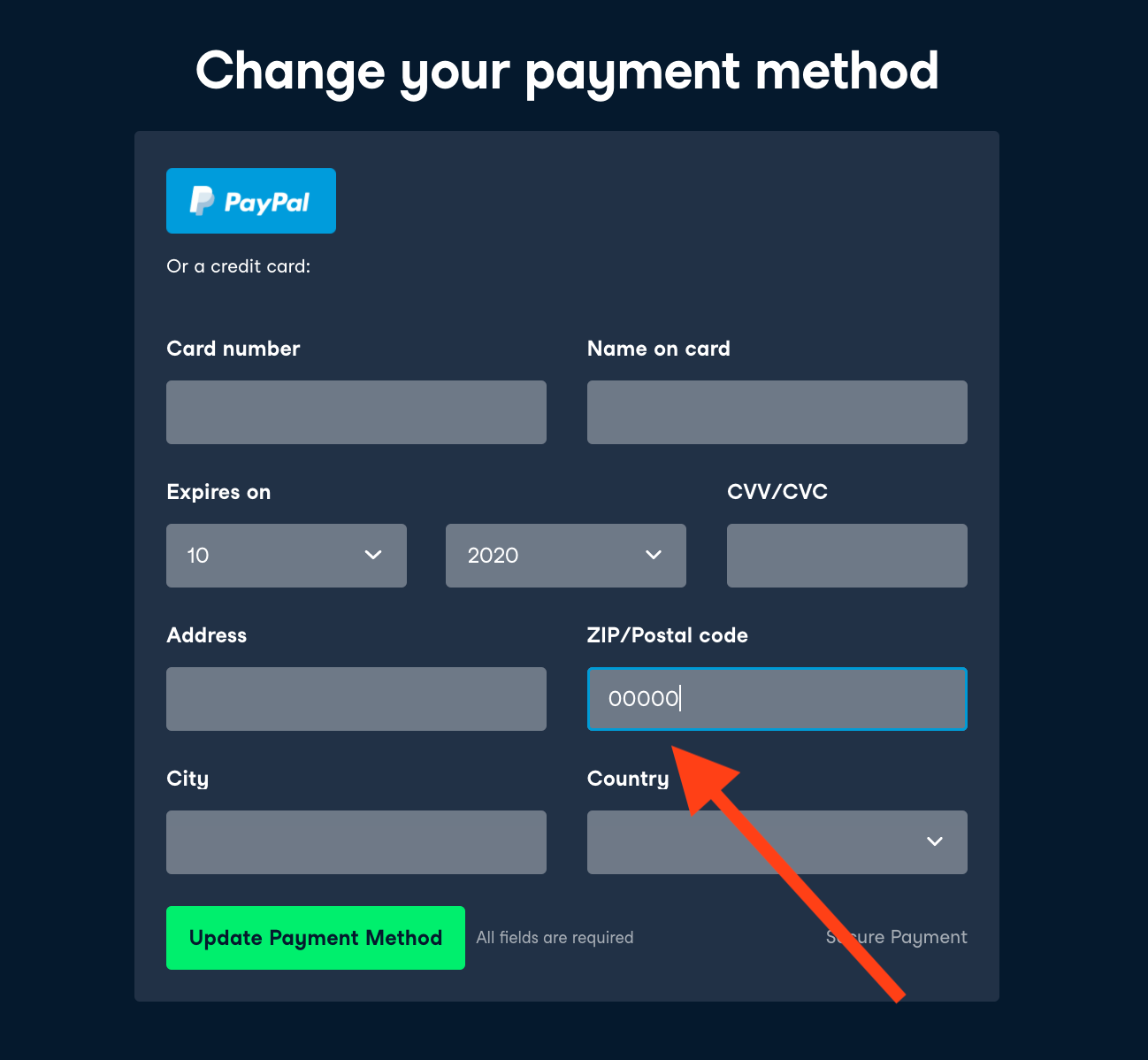 Solution:
If you run into an error in validation with a country that does not utilize Zip/Postal Codes, you can enter "00000" as a replacement Postal Code.
For your information, the billing Zip Code is the same as the Postal Code associated with your credit card.
If you still have a problem with your payment, please do not hesitate to contact the DataCamp Support team directly by clicking on the Submit a Request button on this page. We are happy to help!