Problem:
I'm trying to buy a DataCamp subscription. One of the required fields is a Postal Code. The problem is that my country does not have a Postal Code. What do Ido?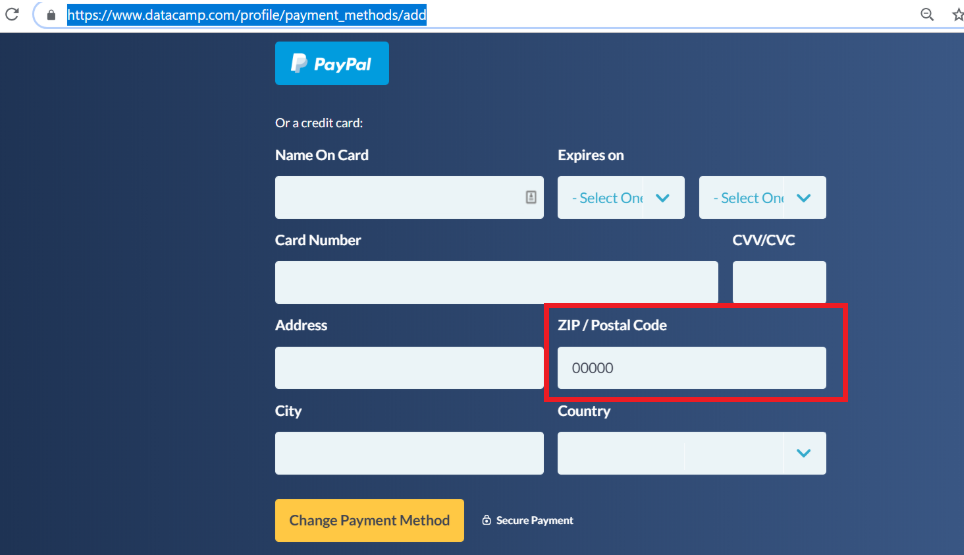 Background:
There are a few countries that do not utilize Postal Codes. Don't worry, that's totally fine.
Solution:
If you run into an error in validation with a country that does not utilize Zip/Postal Codes, you should be able to force the address through by entering "00000" as a replacement Postal Code. Using this false Postal Code should not cause issues, as it does not truly exist.
For your information, the billing Zip Code is the same as the Postal Code associated with your credit card.
If you still have a problem with your payment, please do not hesitate to contact the DataCamp Support team directly by clicking on the "Submit a Request" button on this page. We are happy to help!