Question: 
Where can I download the course slides in one go?
Answer: 
At this time, course slides for an entire course cannot be downloaded all at once from DataCamp. The slides available in DataCamp are chapter specific. Therefore, slides have to be downloaded by navigating to each chapter, one at a time. See below for steps on how to do this: 
Navigate to the course you'd like to see slides for
Expand View Chapter Details
Select an exercise that is not a video
Once in the coding environment, click on Slides
Select the download icon
Repeat for each chapter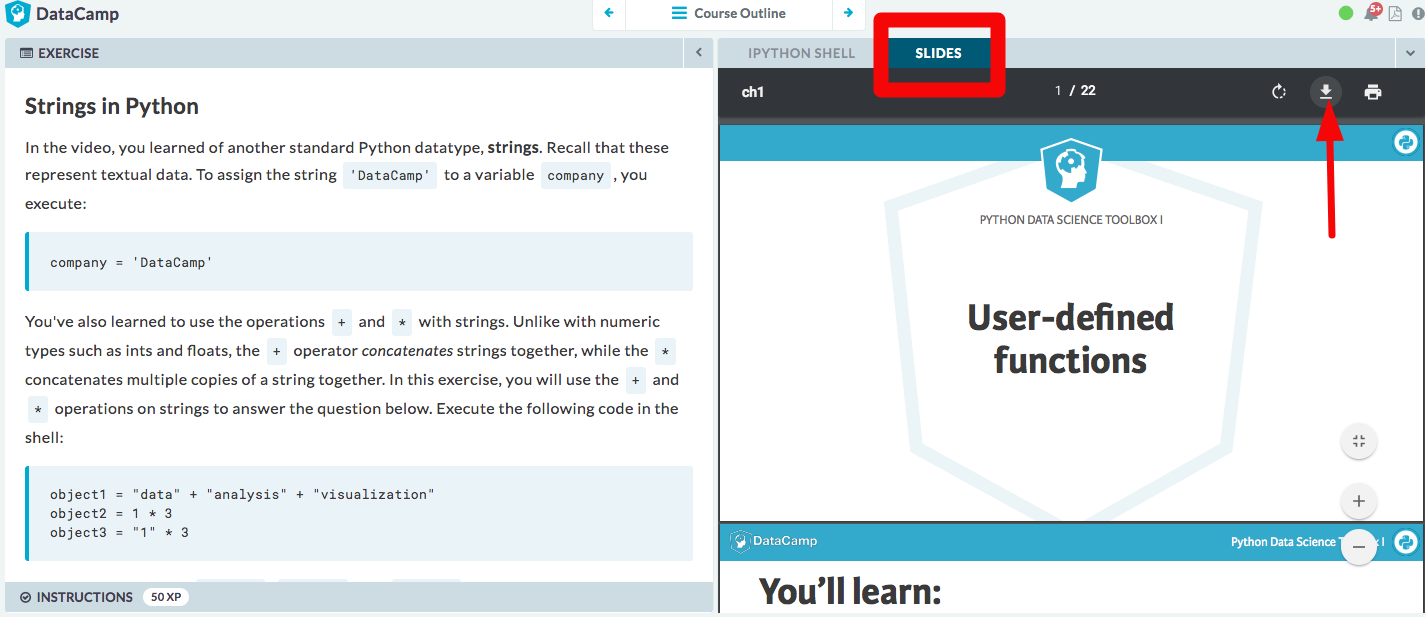 Please note: 
Certain courses do not support the option to download course content. For example, our 
Intro to Git for Data Science
 course is "terminal" based and does not have slides or videos to download.
The background information/instructions on the left-hand side of these exercises/courses cannot be downloaded.