Problem: 
I purchased a DataCamp subscription on my own, but my company is willing to pay for it. The receipt provided in the Account Settings does not include all of the information my company needs. Can I receive a custom invoice?
Answer: 
DataCamp offers the ability to add a custom invoice to your invoices, for example, a PO number. This can all be done from your account settings using the steps below. 
Log into DataCamp
Hover over the down-facing arrow next to your profile picture or total XP
Click on your name
Select Subscription
Navigate to the Invoice section
Enter the desired information in the field
Click Save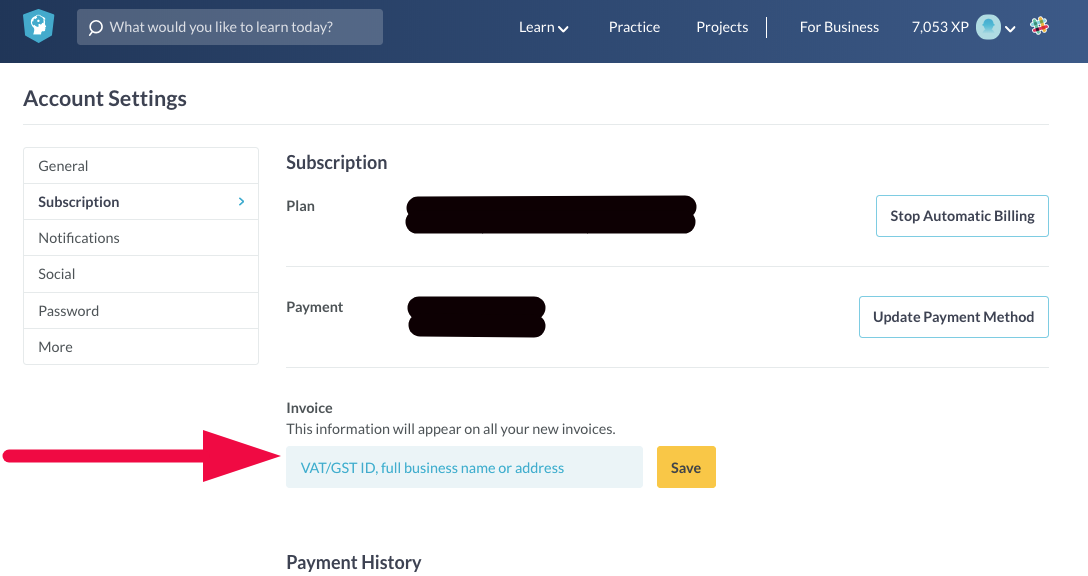 If this still does not include the information you are looking for, you may use the attached invoice templates at your own discretion.
Note: This is not a retroactive change. Updates made to this field will only be applied to future invoices.