Question:
Can I receive an invoice for my business subscription so that I do not have to pay through DataCamp's website with a credit card?
Answer:
DataCamp can offer invoicing rather than credit card payments for all new annual subscriptions over $1,000, or any renewal. New annual subscriptions under $1,000 must be paid through our website with a credit card.
If you have an existing subscription and would like to pay with an invoice, you can contact your Customer Success Manager or DataCamp Support (atop this page).
If you're a new customer, you can coordinate an Enterprise demo or purchase licenses for a Business subscription: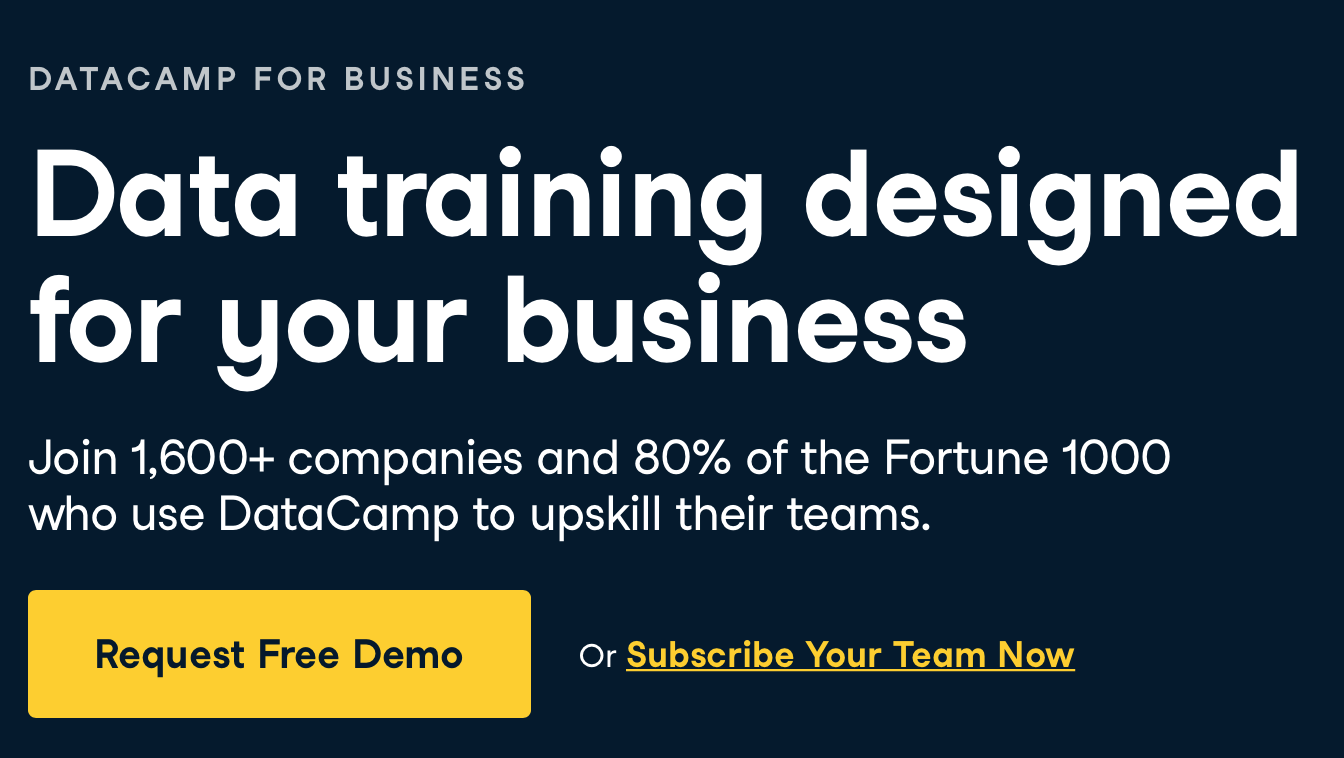 Note: Individual subscribers must pay with credit card, PayPal, Google Pay, or Apple Pay.