Question:
How do I access course content offline?
Answer:
Browser Version:
While DataCamp's browser version does not have an offline mode, you can download videos and slides.
Videos: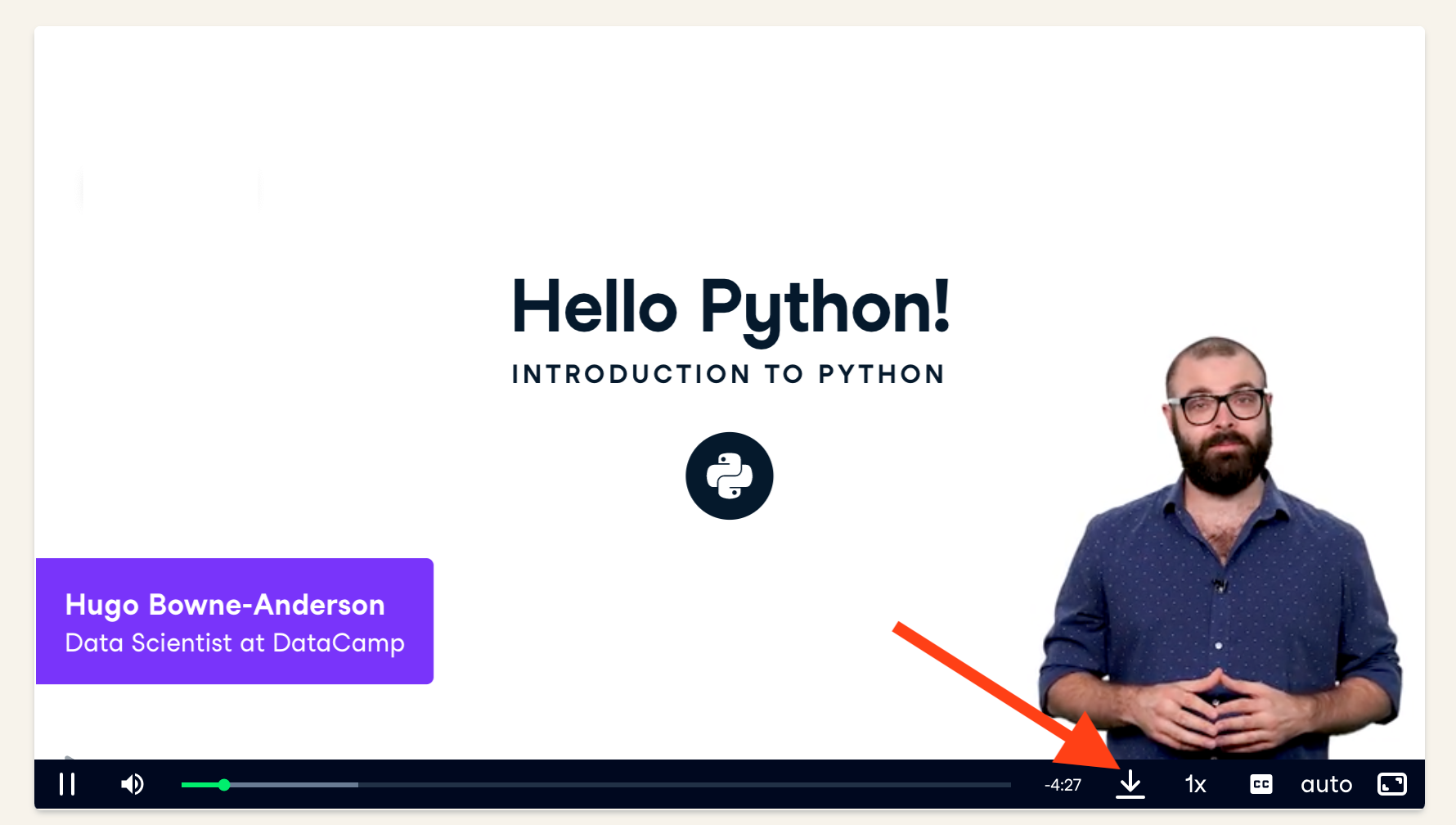 Slides: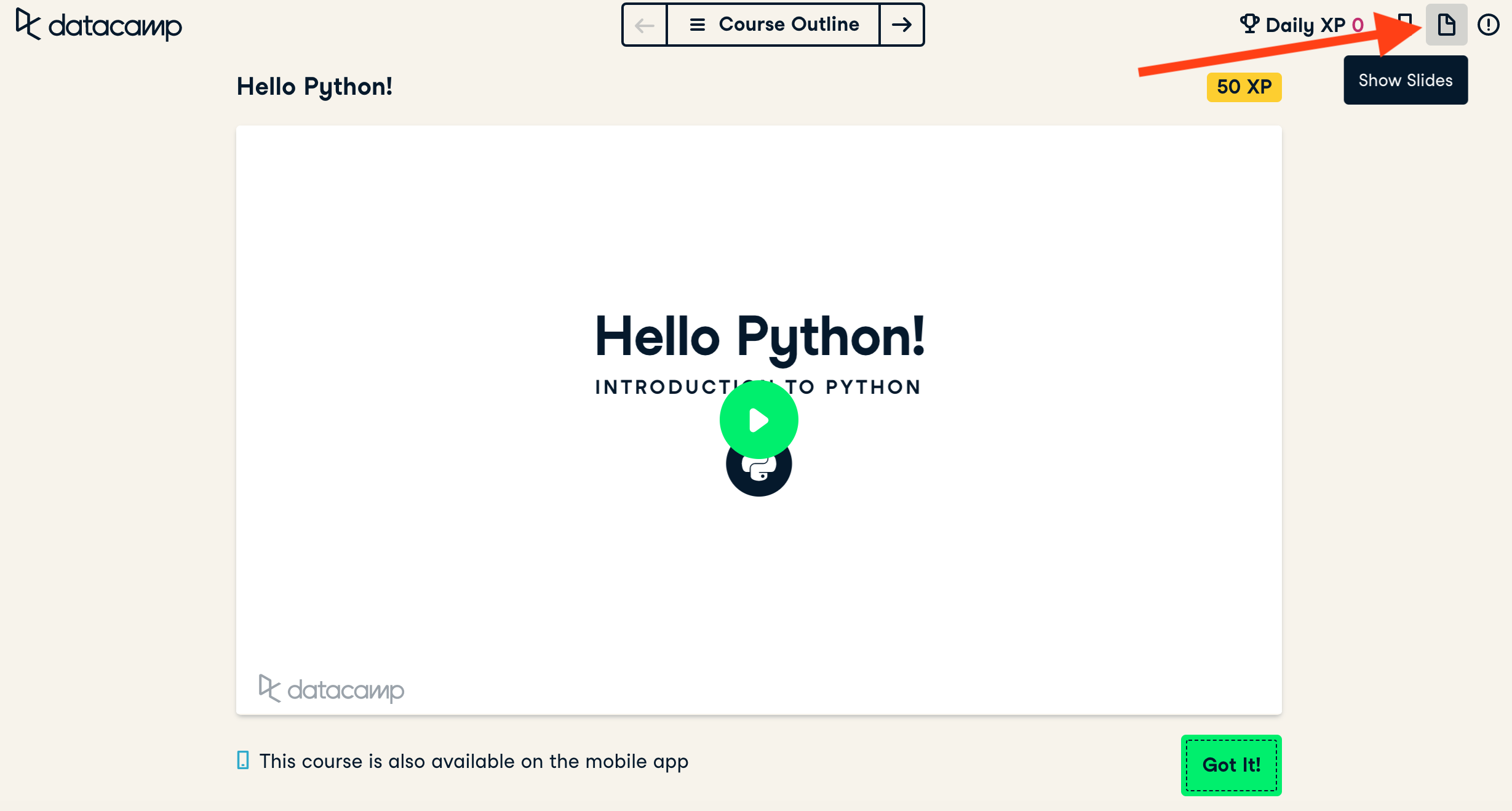 Mobile Version:
If you are using DataCamp's mobile application (iOS or Android), you can access your current lesson and the next lesson without an internet connection.
See also: