LinkedIn has changed its policy regarding automatic certificate submission, so you will need to manually add the information for your certificate. Follow these steps to add a Statement of Accomplishment to your LinkedIn profile:
Obtain your Statement of Accomplishment URL
Log in to your DataCamp account and hover over your profile picture
Select My Learning Progress
Click on the track or course that you would like to share on LinkedIn
Click View to the right of your course to view your Statement of Accomplishment
Copy the URL of the Statement of Accomplishment
You're not done yet...see below.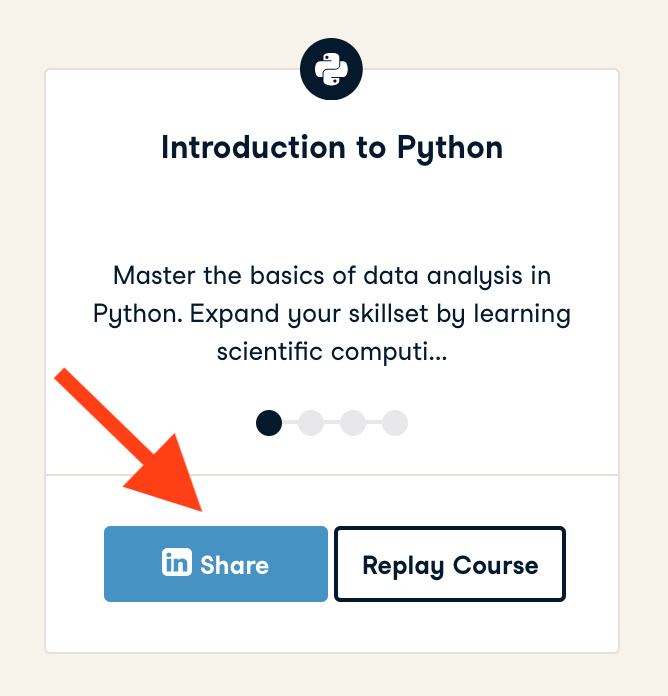 Share on LinkedIn
Log in to your LinkedIn account and navigate to your profile page
Navigate to Licenses & Certificates and click on the + icon
Paste your DataCamp Statement of Accomplishment URL into the Credential URL field
Specify DataCamp as the certification authority
The credential ID is the last part of the URL (it is a long string of numbers and letters)
Add the name of the certificate, and click Save!
More information on adding LinkedIn Certification can be found on the LinkedIn Help Center.