When you choose the option to Delete My Account, any current subscriptions will be canceled, all course progress will be deleted, and your account will be removed from DataCamp. You will also be automatically removed from our mailing list. This action cannot be undone.
See below for steps on how to delete your account:
In the top-right corner, select My Account > Account Settings
Select More
Select Delete My Account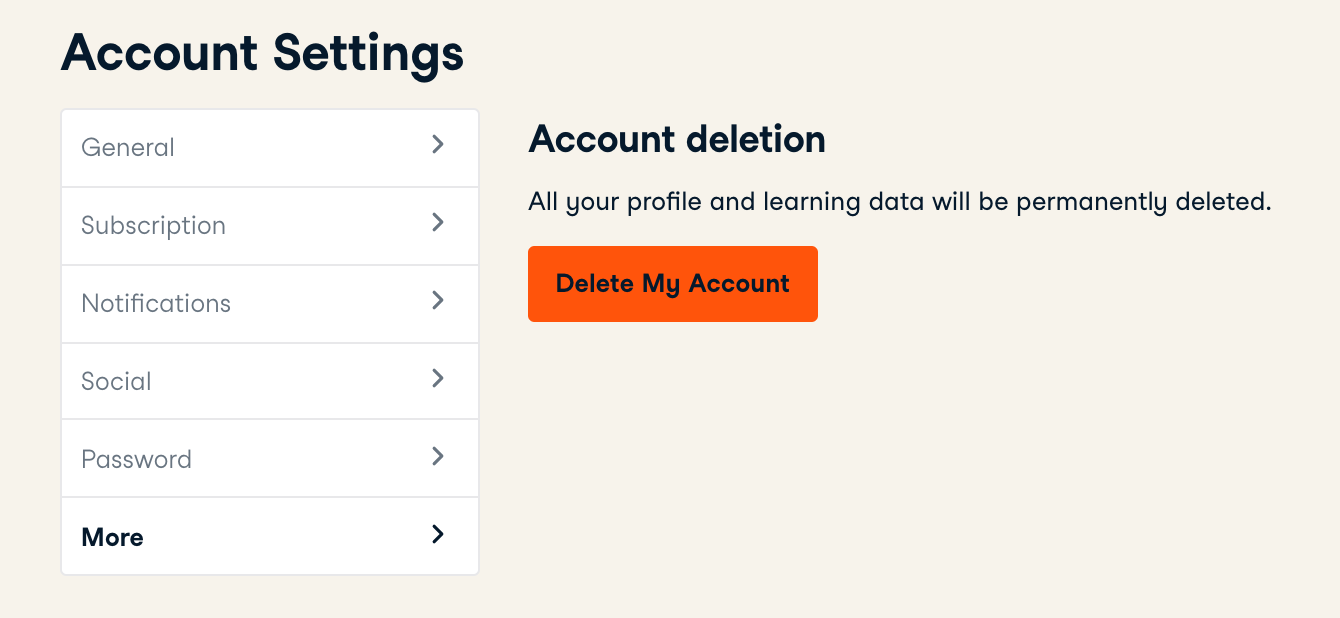 If you would rather cancel your subscription, but keep your account, please see our article How do I cancel my subscription? This option will not delete your courses or course progress.
See below for information on our Terms of Use and our Privacy Policy:
https://www.datacamp.com/terms-of-use