If you have initiated or completed a course, and would like to start from the very beginning, there is an option to do so -- Reset Course Progress. Reset Course Progress removes all progress in a given course and clears out any saved code that you have entered.
To Reset Course Progress:
Click on Learn and select the course and select the course that you would like to reset progress for.
Click on View Chapter Details and select any lesson
Click on Course Outline
Select the option to Reset Course Progress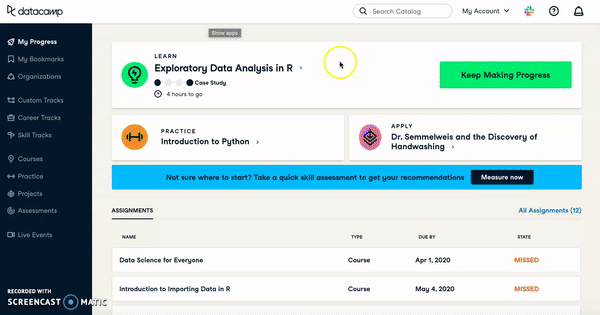 Note: This action cannot be undone, though XP awarded on your profile will remain intact.