Track the data skills your team has today and map a path to the skills they need tomorrow!
Gain an at-a-glance view of your learners' skill assessment scores
Identify and assign learning paths to bridge your team's data skills gap
Demonstrate your learning ROI at the individual and organizational level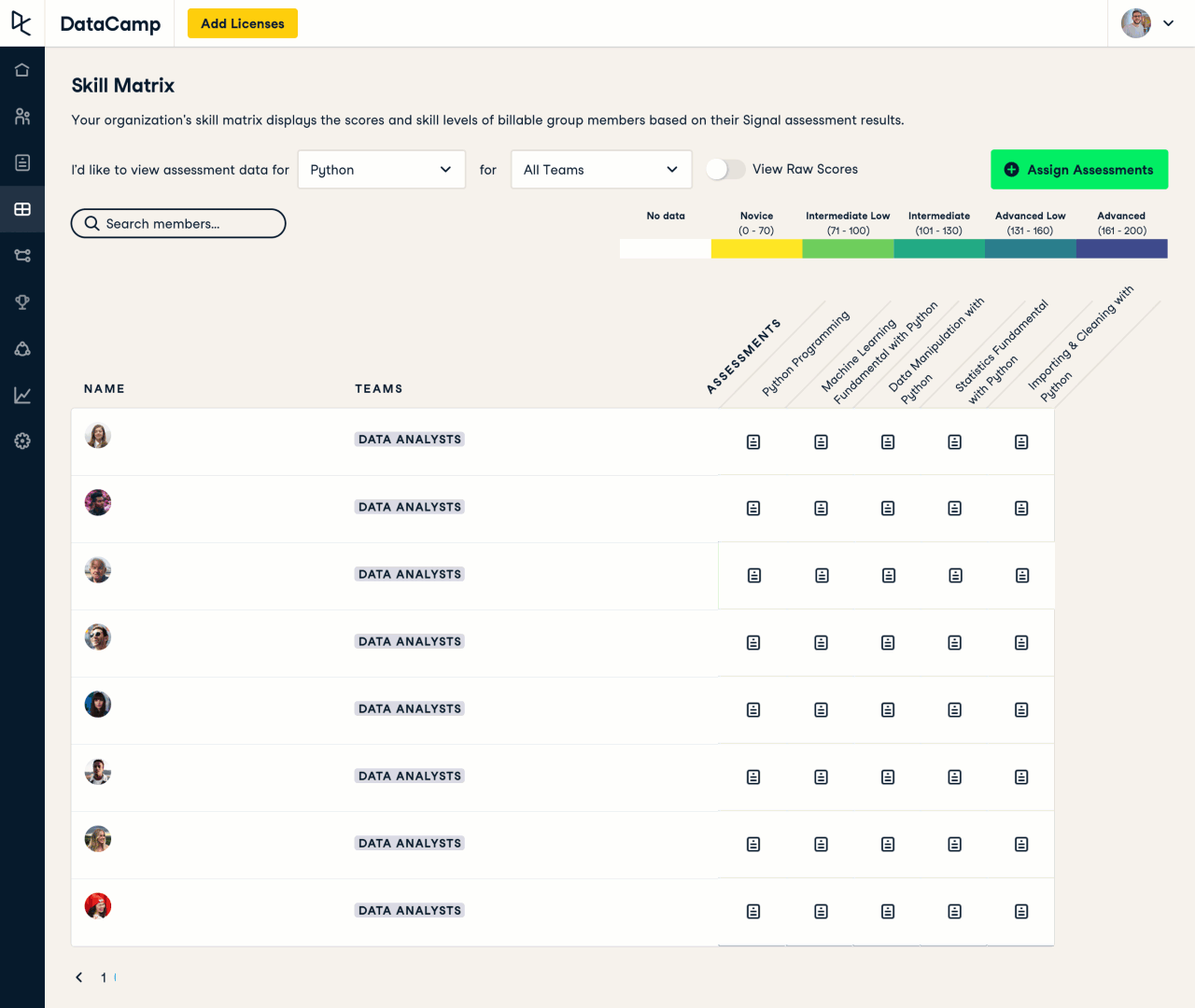 How to use it?
View assessment scores on a single dashboard: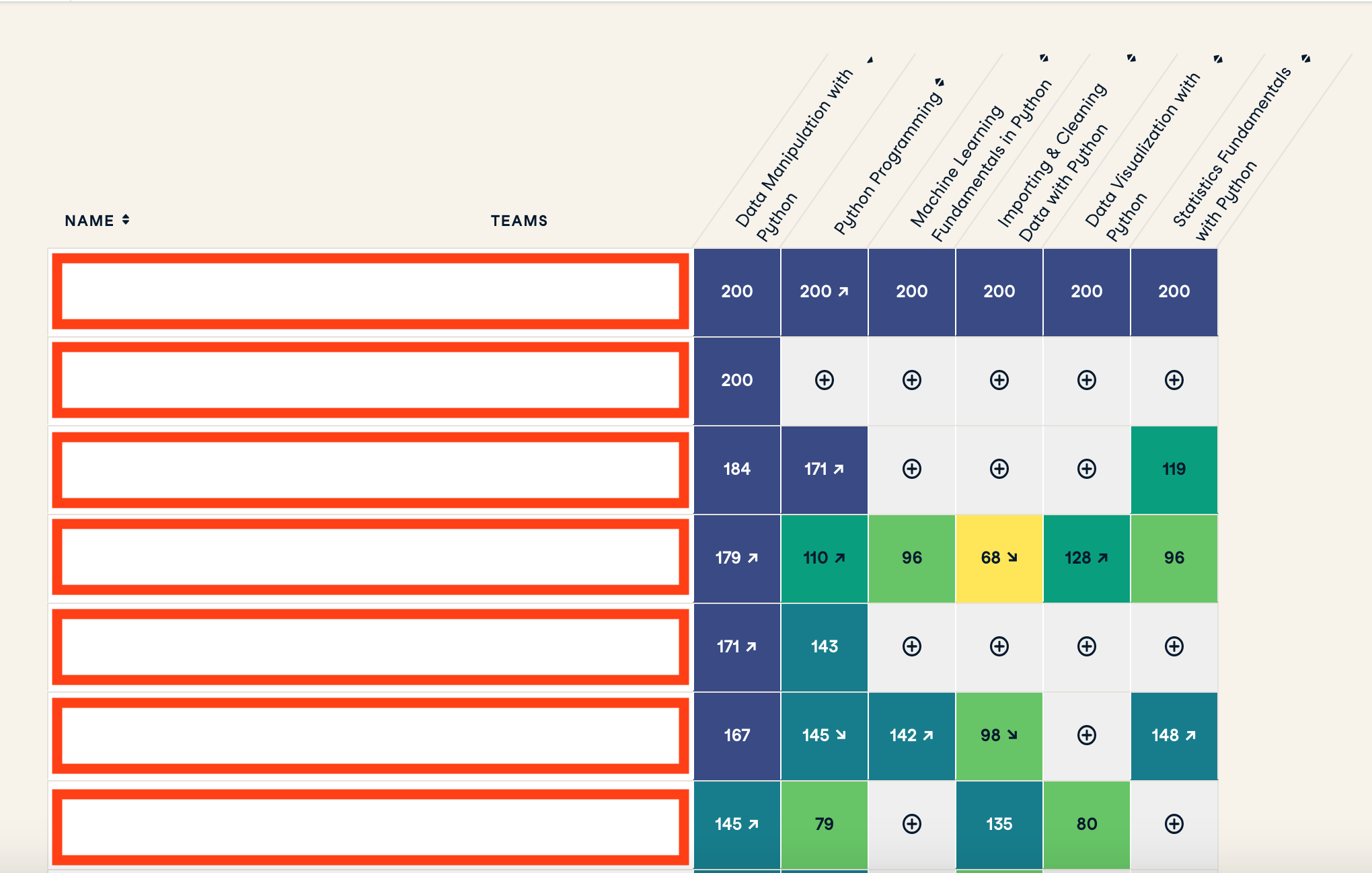 Assign an assessment: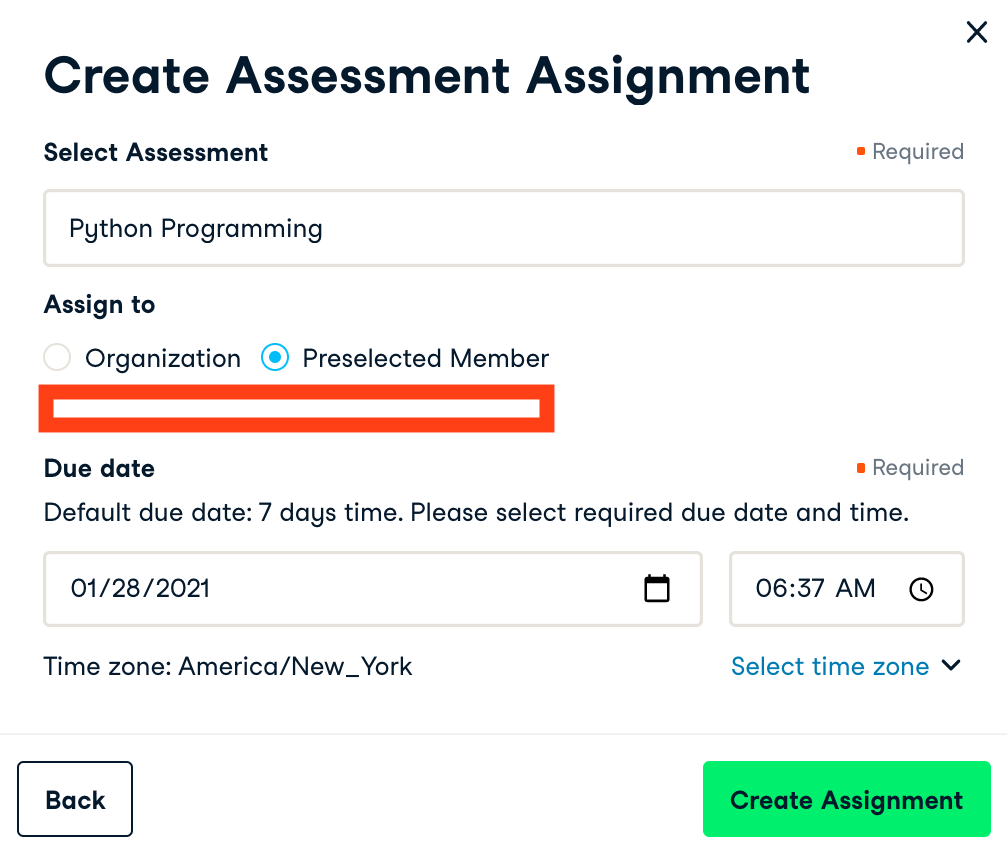 Reassign an assessment:

Filter by technology & team and sort by ascending/descending order: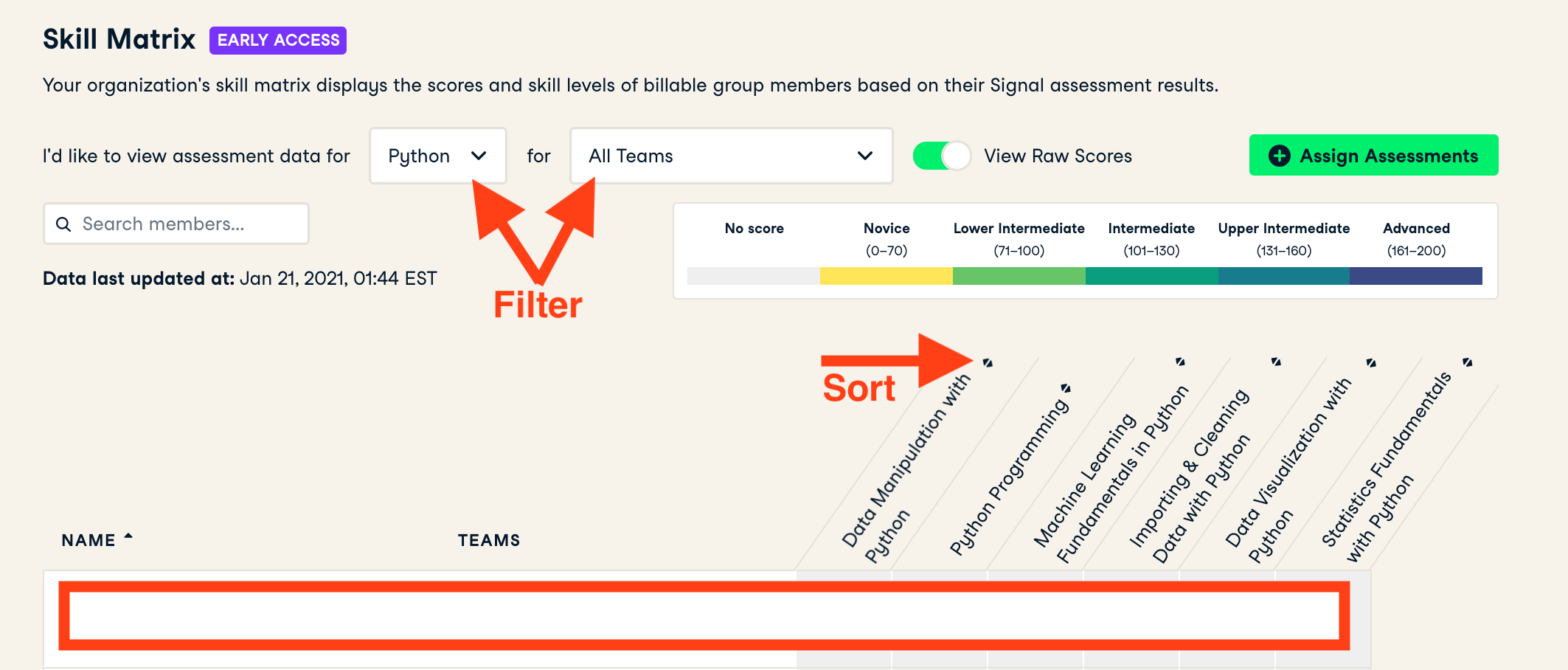 Drill into an individual's data skill progress report and their personalized recommendations: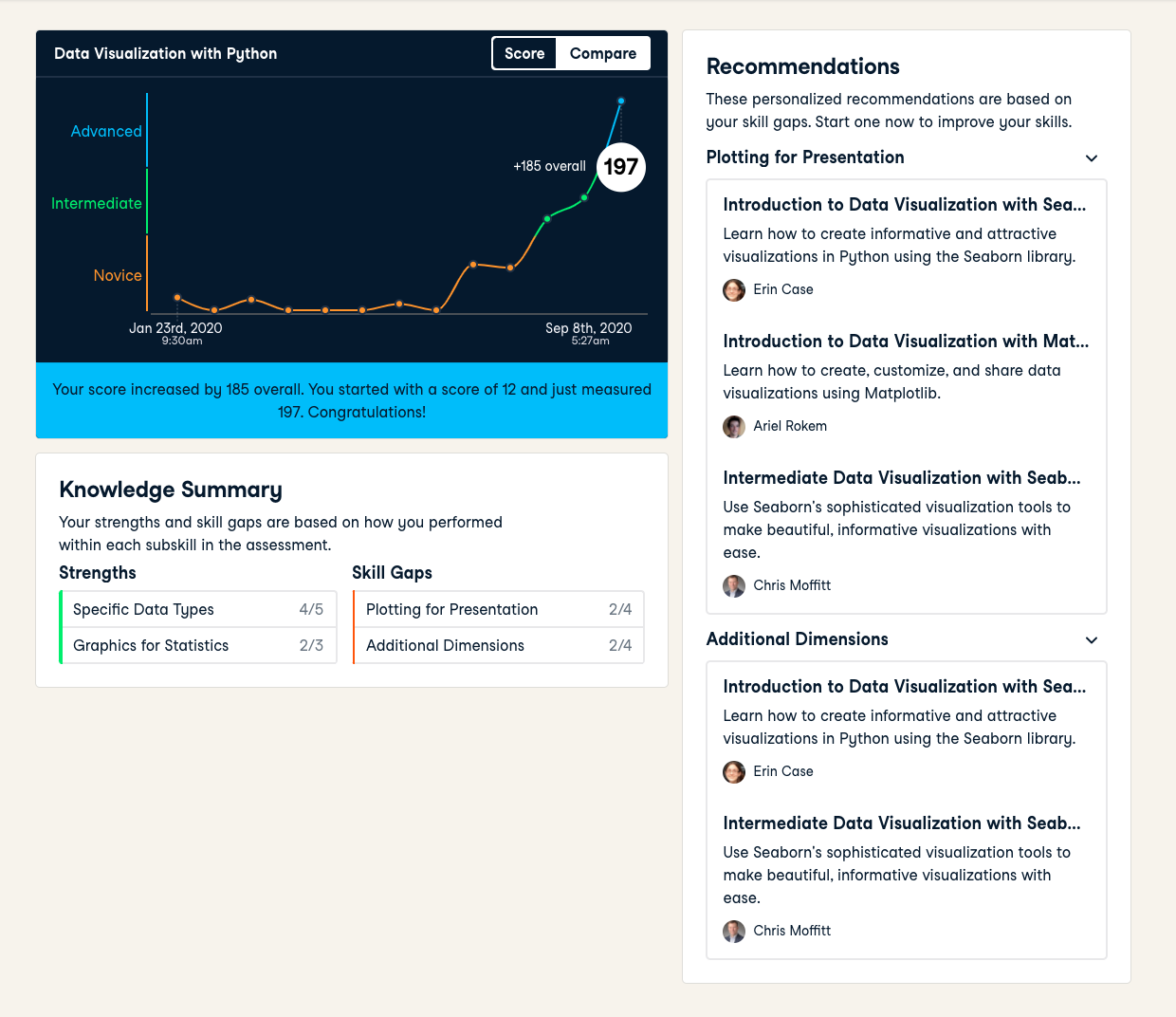 Who can use it?
The DataCamp Skill Matrix is available to Enterprise subscribers.
Who can see it?
Group admins can see every Skill Matrix in their group
Team Managers can see the Skill Matrices of the members that they manage